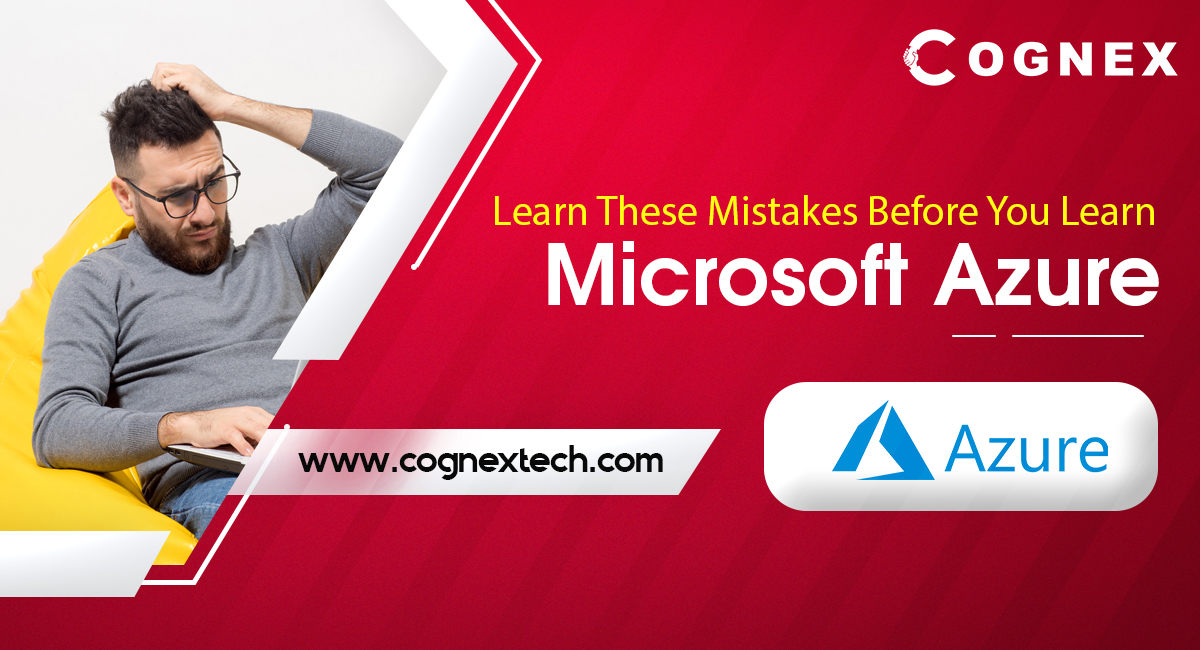 Learn From These Mistakes Before You Learn Microsoft Azure
Microsoft Azure cloud computing is a powerful platform that offers a wide range of services and solutions for businesses. From virtual machines to storage and databases, Azure provides a robust infrastructure to build, deploy, and manage applications. This Microsoft Azure beginner's guide will walk you through the essentials, including key concepts, services, and how to get started with Azure.
Boost Your Career in the Cloud
Obtaining a Microsoft Azure certification can significantly enhance your career prospects in the rapidly growing field of cloud computing. With various certification paths available, such as Azure Administrator, Azure Developer, and Azure Solutions Architect, you can specialize in different roles within the Azure ecosystem. These certifications validate your expertise and demonstrate your ability to design, implement, and manage Azure solutions. By investing time and effort in acquiring Azure certifications, you can differentiate yourself in the job market and open doors to exciting opportunities.
Exploring the Cloud with Microsoft Azure Cloud Computing
Microsoft Azure in cloud computing is the best, offering a comprehensive suite of services that cater to diverse business needs. From Infrastructure as a Service (IaaS) to Platform as a Service (PaaS) and Software as a Service (SaaS), Azure covers a wide range of cloud computing models. Understanding Azure's cloud computing capabilities is essential for leveraging its power to optimize operations, drive innovation, and achieve business objectives.
Streamline Development with Microsoft Azure DevOps
Microsoft Azure cloud computing and DevOps is a suite of development tools and services that enable organizations to streamline their software development lifecycle. It provides features for source control, continuous integration, delivery pipelines, and more. With Azure DevOps, teams can collaborate effectively, automate build and release processes, and ensure software quality. By integrating development and operations seamlessly, Azure DevOps empowers organizations to deliver high-quality applications faster and more efficiently.
Ensuring Security with Microsoft Azure Security Center
Security is critical to any cloud infrastructure, and Microsoft Azure offers robust security features through Azure Security Center. This service provides a centralized platform to monitor, assess, and remediate security risks across Azure resources. With advanced threat detection, vulnerability assessment, and security recommendations, Azure Security Center helps organizations stay proactive in safeguarding their cloud environments. Understanding and implementing Azure Security Center's capabilities is vital to maintaining a secure and compliant cloud infrastructure.
Microsoft Azure Active Directory: Managing Identity and Access
Identity and access management are crucial in securing cloud applications and resources. Microsoft Azure Active Directory (Azure AD) provides a comprehensive identity management solution for Azure and other Microsoft services. It allows organizations to manage user identities, control resource access, and enable seamless single sign-on experiences. Azure AD also integrates with on-premises Active Directory, providing a hybrid identity solution. Mastery of Azure AD is essential for efficient user management, secure access control, and smooth authentication processes.
Unlocking the Potential with Microsoft Azure DevOps
Microsoft Azure DevOps is a powerful set of tools and services that facilitate application development, deployment, and management. By leveraging Azure DevOps, organizations can improve collaboration, automate workflows, and accelerate software delivery. Learning Azure DevOps offers numerous benefits, such as increased productivity, faster time-to-market, and enhanced software quality. It enables agile practices, continuous integration and deployment, and efficient project management. By harnessing the capabilities of Azure DevOps, teams can unlock their full potential and drive innovation. Learn Microsoft azure devops to advance your career.
The benefits of Microsoft Azure Training should be noted to invest your time. Investing in Microsoft Azure cloud computing can yield significant advantages in today's cloud-centric world. Azure training equips you with the skills to design, deploy, and manage cloud solutions effectively. By becoming proficient in Azure, you position yourself as a valuable asset in the job market as companies increasingly rely on cloud technologies.
Azure training offers hands-on experience and real-world scenarios, allowing you to apply your knowledge to practical situations. It covers various topics, including virtual machines, networking, storage, security, etc. You can develop the skills to tackle complex cloud challenges through interactive exercises and labs.
Furthermore, Microsoft Azure training often leads to industry-recognized certifications that validate your expertise and enhance your credibility. Azure certifications demonstrate to employers that you have the necessary skills to work with Azure effectively. They open doors to career advancement opportunities and increase your earning potential.
In conclusion, learning Microsoft Azure cloud computing is essential for professionals aspiring to thrive in the cloud computing landscape. From beginners seeking a comprehensive introduction to seasoned practitioners aiming to specialize in specific Azure roles, there are Azure training programs suited to everyone's needs. By investing in Azure training, you can gain the knowledge, skills, and certifications necessary to excel in your cloud computing career. Stay ahead of the curve and unlock the full potential of Microsoft Azure through quality training and continuous learning.