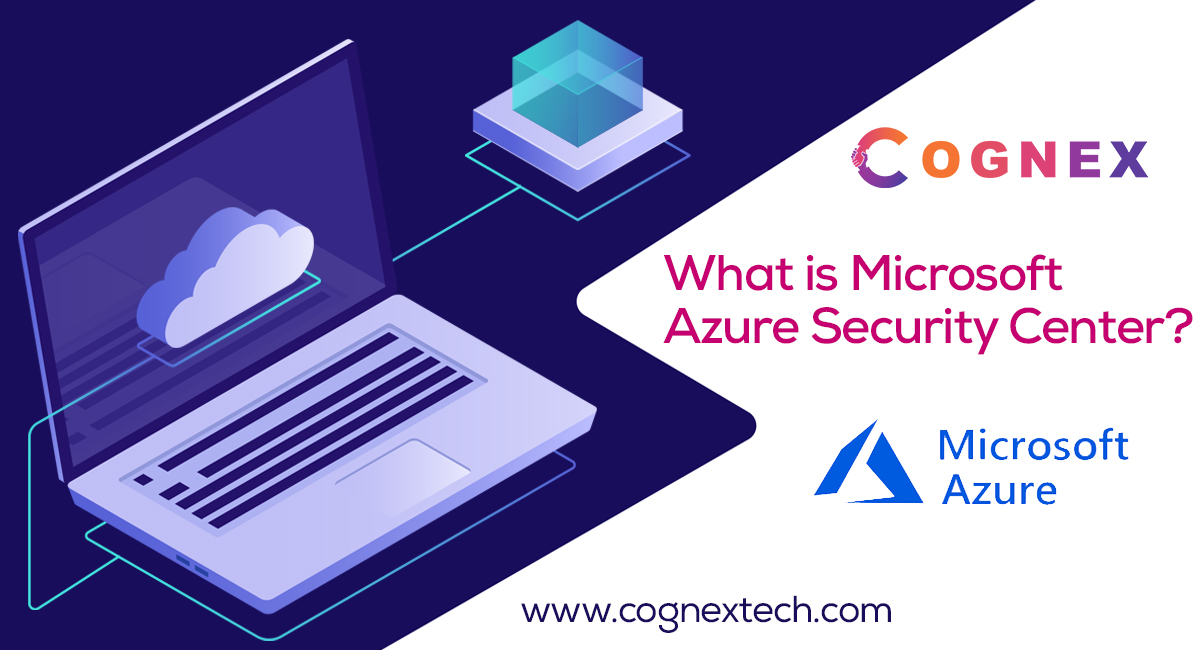 What Is Microsoft Azure Security Center?
What is Microsoft Azure Center ?
Microsoft Azure Security Center is one of the best platforms which provides the maximum security for your workloads in Microsoft Azure. It gives the best interface for the companies migrating to the cloud, and it is mainly designed to solve some of the pressing issues in your firm.
How Does it Work?
You don't have to deploy the Microsoft Azure Security Center separately if your company is already used up and natively using Microsoft Azure. This feature automatically provides security and defends against threats in PaaS service technologies such as SQL Database servers, Managed Instances, Fabric Server, and other platforms such as storage accounts and Cloud Database.
Network mapping
The network mapping technique offered by Microsoft Azure Security Center is advantageous to know the network topology, which tells us whether the nodes are configured correctly to receive maximum threat protection. If your company has a very confusing and challenging node network to manage, this service helps you have a clear view of the complete network quickly, and you can directly compute the weak node spots.
New resources Identification
This feature allows an organization to manage and use the dynamic workload updated day by day. When new resources are allocated, the defender automatically identifies the new ones and organizes them in an order ranging from best to worst. It also gives a pictorial representation of the scheduled processes' statistics. This tool is similar to the queue orchestrator. And it lists the available problems to fix, and you can access all the digital workloads.
Protection against Threats
It is an automated process of protecting your Windows or Linux machine. There is no need to create any rule of violation for the security constraints. This service offers security at both IaaS and PaaS levels. It also gives you details on the time and cause of a network fault with some forensic abilities of the defender.
Features of Azure Security Center :
· It equally provides the best security services for Azure and Non- Azure platforms.
· Servers, App engines, Digital workloads, and Databases are given the maximum level of threat protection.
· All the services and operations are automated with a good Interface and Experience.
· The primary purpose of the Microsoft Security Center is to provide complete centralized security management.
· Centralization always demands to imply legacy documents.
· Topology, node networks, and issue notifications give you a clear overview of what is happening among your workloads.
· The issues can be addressed fast with optimal solutions.
· Security assessments can be conducted regularly with the machine, engines, cloud clusters, business agility environments, servers, and digital transactions.
· Its in-built nature is significantly easier to use the feature without setting any default violation rules.
AWS vs AZURE :
Almost both AWS and AZURE offer similar services. AWS vs AZURE validates career opportunities to a greater extent which lends to a fruitful career. But there are some practical and optimal characteristic differences between these two. AWS mainly deals with customer and user-oriented operations. Azure only deals with enterprise and commercial operations. The AWS course is easy to handle and learn, whereas Azure courses are complicated to deal with AWS. AWS courses and documentations contain an efficient data flow that developers and students easily understand. Job opportunities are very high in Azure compared with AWS in recent times. Decisions should not be made on easy accessibility alone. Microsoft Azure will have the most career opportunities as per the current statistics. But choosing any of these also will give you a constant standard for a better career opportunity.