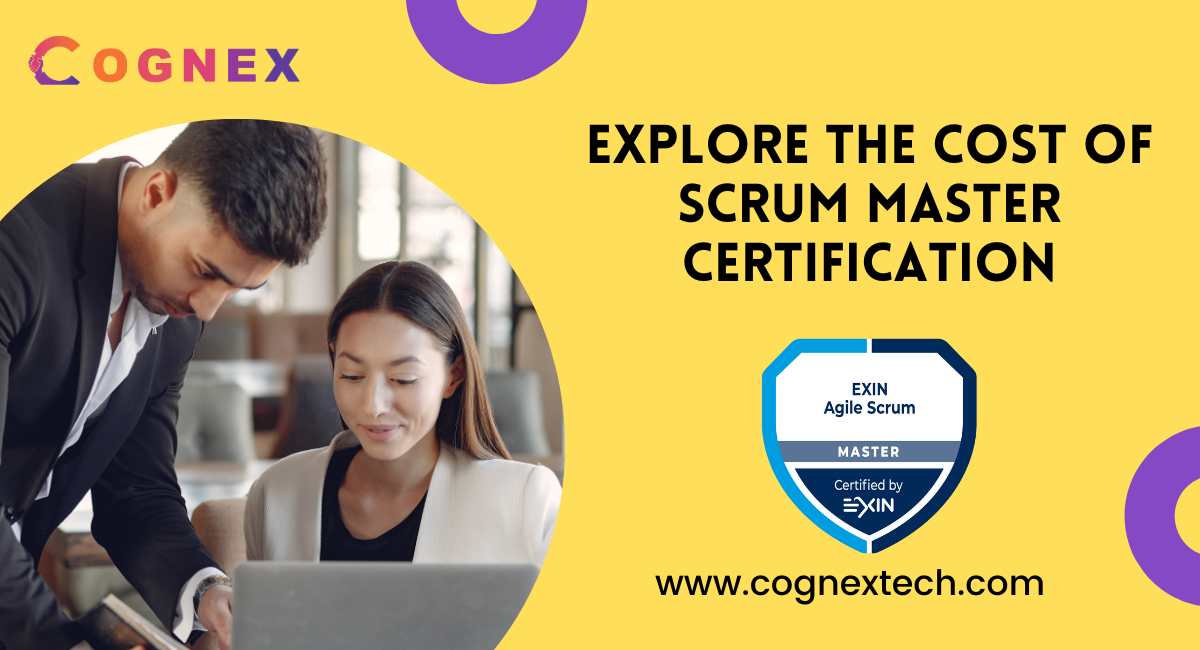 Exploring The Cost Of Scrum Master Certification: Is It Worth The Investment?
Agile Scrum Master is the ultimate catalyst for collaboration and seamless implementation of Scrum practices. As professionals seek to master this game-changing role, the question arises: Is the Agile Scrum Master certification truly worth the investment? Join us as we discuss Everything to know about scrum master certification, exploring its costs and revealing the key to unlocking boundless career opportunities in the ever-evolving domain of Agile.
Agile Scrum Master certification
The Agile Scrum Master certification is a testament to a professional's knowledge and proficiency in Agile methodologies and the Scrum framework. This certification is highly valued by organizations that embrace Agile practices, making it an attractive option for those pursuing a career in Agile project management. The benefit of Agile Scrum Master certification is that it demonstrates a commitment to continuous learning and opens doors to exciting career opportunities.
Responsibilities Of A Scrum Master
The roles and responsibilities of a Scrum Master range from guiding Agile teams through project lifecycles to removing impediments that hinder progress. They act as servant-leaders, enabling effective collaboration and continuous improvement within the team.
Scrum Master Trends And Career Path
The demand for certified scrum masters is on the rise, with many companies recognizing the value of Agile project management. Scrum Masters play a pivotal role in driving successful project outcomes, making them an integral part of high-performing Agile teams. The Scrum Master Career Path offers various opportunities for growth and advancement, with potential roles including Agile Certified Practitioner, Agile Coach, and even leadership positions in Agile transformations.
Scrum Master Certification Cost In Top Countries
The cost of a Certified Scrum Master (CSM) can vary significantly across countries due to factors such as the cost of living, local demand for certifications, and the presence of training providers. Generally, countries with higher living standards and stronger demand for agile professionals may have higher certification fees. Conversely, countries with lower living costs and less demand for Scrum Masters may offer more affordable certification options. It's important to note that the figures provided below are approximate and can change over time. Always check with the certification bodies and training providers for the most up-to-date pricing.
1. United States: In the United States, the cost of Scrum Master certification typically ranges from $800 to $1,500. The fee may include the cost of training, study materials, and the certification exam.
2. United Kingdom: Scrum Master certification in the UK can cost around £600 to £1,200. The price varies based on the provider and the type of certification.
3. Canada: In Canada, Scrum Master certification may cost between $900 to $1,500, depending on the certification body and training provider.
4. Australia: Scrum Master certification in Australia usually ranges from $1,000 to $2,000. Again, the actual cost may vary depending on factors like the certification level and training quality.
5. India: Scrum Master certification in India is relatively more affordable, with costs ranging from ?20,000 to ?40,000 INR. The availability of budget-friendly options makes it accessible to a broader audience.
6. Germany: Scrum Master Certification in Germany can cost between €800 to €1,500, depending on the certification level and the provider.
7. Brazil: In Brazil, Scrum Master Certification may range from R$1,500 to R$2,500. As with other countries, the actual cost can vary based on various factors.
8. South Africa: Scrum Master certification in South Africa typically costs around R10,000 to R20,000 ZAR.
While the cost of Scrum Master certification is a significant factor, remember the career opportunities and the long-term benefits of Scrum Master certification can make it a worthwhile investment in your professional development.
How Long Does It Take To Get Certified?
The timeline for achieving Agile Scrum Master certification varies based on individual learning styles and prior experience with Agile. Most certification programs involve training sessions and exam preparation, which can take several days to a few weeks. It's essential to devote sufficient time and effort to grasp the nuances of Agile and Scrum to succeed in the certification process.
Conclusion
Agile Scrum Master certification offers a competitive edge, equipping individuals with the skills and knowledge to excel in the ever-evolving Agile landscape. To start your preparation and step out on a journey toward becoming a certified scrum master, enroll now with Cognex Technologies. Explore our comprehensive Agile Scrum Master certification training and unlock a world of opportunities in the Agile domain. Contact us today to begin your transformation into a successful Agile Scrum Master.