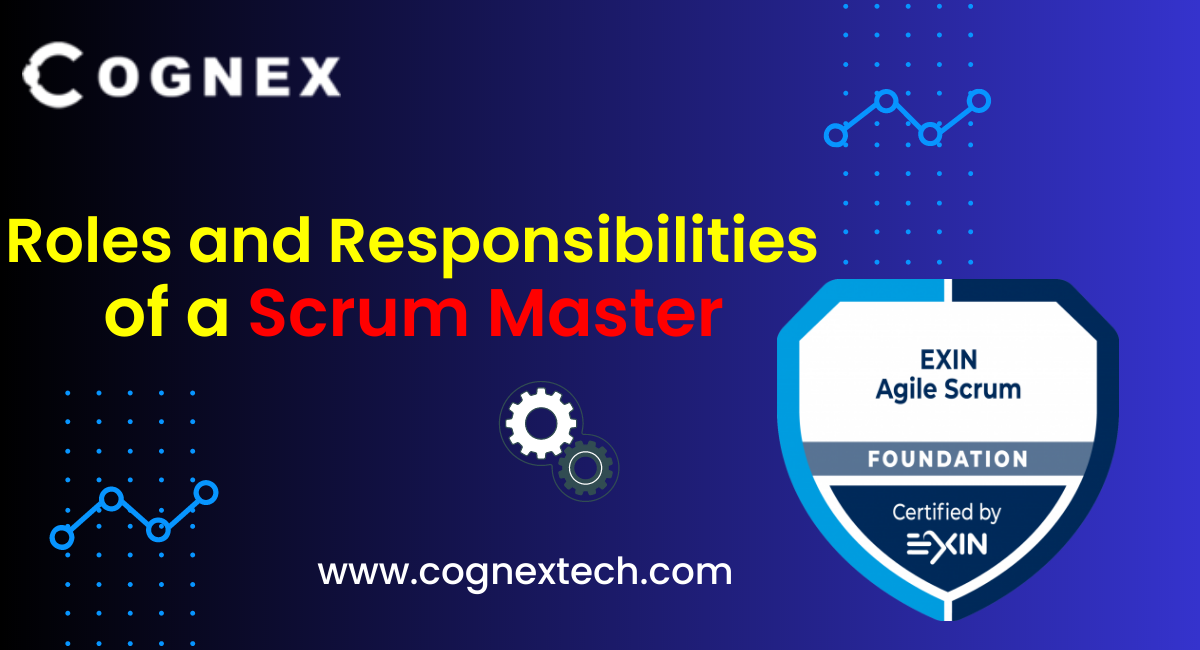 Roles And Responsibilities Of A Scrum Master
Scrum master certification validates your knowledge and skills in Scrum methodology. It demonstrates your understanding of agile principles, the Scrum framework, and your ability to serve as a Scrum master effectively.
An agile Scrum master is responsible for facilitating agile development and ensuring that Scrum principles and practices are followed. They act as a servant leader, supporting the Scrum team and removing any obstacles hindering their progress.
An agile Scrum Master is a key facilitator in the Scrum framework, ensuring effective teamwork, adherence to agile principles, and removing obstacles to foster project success. They are crucial in promoting collaboration, productivity, and continuous improvement within the team.
The responsibilities of a Scrum master include:
Organizing and facilitating Scrum meetings.
Coaching the team on agile principles and practices.
Helping to prioritize and manage the product backlog.
Fostering a collaborative and productive team environment.
The role of the Scrum master is to guide the Scrum team in applying Scrum principles, facilitating communication and collaboration, and ensuring the team is on track to achieve its goals. They are the guardian of the Scrum process and work to remove any impediments that may arise.
How to Become a Scrum Master?
To become a Scrum master, you can start by gaining knowledge of agile principles and methodology. You can then pursue Scrum master certification through accredited organizations. Additionally, gaining practical experience in agile projects and demonstrating effective leadership and facilitation skills can contribute to becoming a successful Scrum master.
Here is Everything You Need to Know About Agile Scrum Master:
Agile Scrum Master is a role that plays a crucial part in enabling agile development. They ensure the Scrum team adheres to Scrum practices and principles, facilitate effective collaboration, and removes impediments. Understanding the responsibilities, skills, and certifications associated with the role is essential for aspiring Scrum masters.
The Scrum master exam is a certification assessment that evaluates your knowledge and understanding of Scrum principles, practices, and the role of a Scrum master. Successfully passing the exam demonstrates your competency in Scrum and qualifies you as a certified Scrum master.
A Scrum master tutorial provides guidance and instruction on the role, responsibilities, and practices of a Scrum master. It may include facilitating Scrum meetings, managing the product backlog, and resolving conflicts within the Scrum team.
The Agile Scrum Master's salary can vary depending on experience, location, and the organization's size. Generally, Scrum masters are well-compensated due to their specialized skills in agile project management and ability to drive successful project outcomes.
In conclusion, Scrum masters play a vital role in agile development by facilitating the Scrum process, ensuring effective teamwork, and removing obstacles. They are certified professionals who deeply understand Scrum methodology and agile principles. By fulfilling their responsibilities, Scrum masters contribute to the successful delivery of projects and the continuous improvement of the development team.