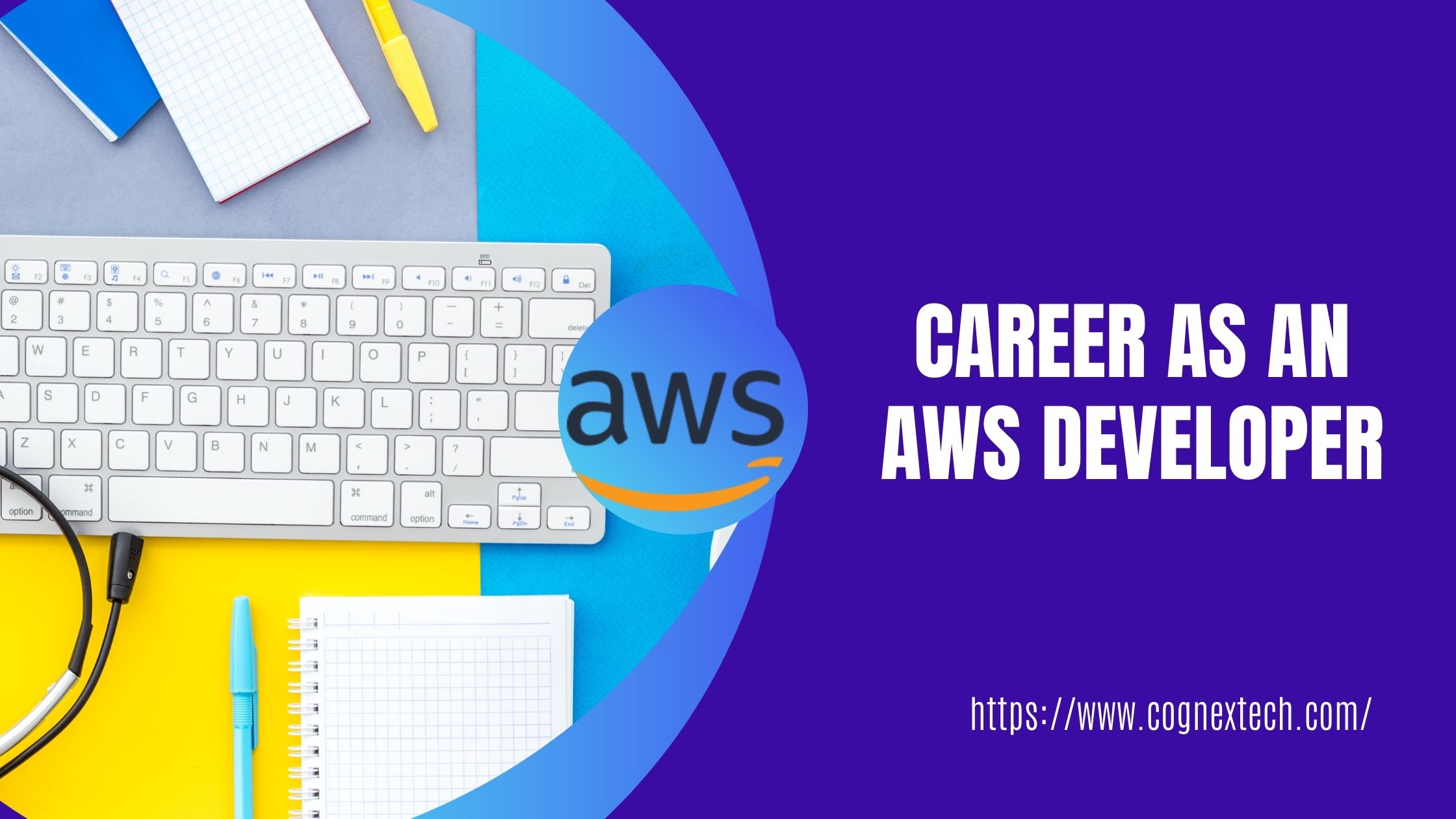 Career As An AWS Developer
In this contemporary and competitive world, pursuing a successful and rewarding career is a challenge. Among the various career options, the preferable choice for an individual with technical knowledge and background is to become an AWS developer.
Although people without technical backgrounds may face an obstacle in the initial stage of pursuing technical qualifications, to build a career with AWS certification is an intelligent selection to grow your cloud skills.
How to start a career as an AWS Developer Fresher?
1. Cloud Computing: Basic Understanding
The foremost thing to be kept by a fresher while applying for an AWS job is to learn the concept of cloud computing and recapitulate them whenever required. For freshers, it is essential to know AWS technicalities obtained by AWS certification and AWS training.
2. Familiarizing AWS
AWS (Amazon Web Services) has captured the cloud computing market of India since 2006, and it is one of the leading cloud computing industries. AWS is cost-effective that make it adaptable in every domain. For this purpose, Cognex's AWS developer associate certification program plays a significant role in growing cloud computing skills.
3. Discovering the right AWS developer job
To start a career in AWS, holding an AWS certification aid in job availability in this sector. A professional AWS developer can get a job as a consultant quickly. In addition to this, job roles like system operator, web developer, IT consultant, operation manager or architect are also some career options depending upon the nature and skills persuaded by the individual.
4. Potential salary of an AWS developer
The salary of an AWS developer is counted under highly paid jobs. As a technical AWS professional, a six-digit salary package is expected in this field, and it is a high demand job in states.
Why choose Cognex?
AWS certification is important in the IT industry as it is a smart selection to grow cloud skills and grow cloud careers effectively and efficiently. Cognex provides a perfect blend of theoretical and on-job training to the aspirants. The AWS certification program aims to provide in-depth perception and knowledge about AWS architectural principles and implementation of the designs and plans of AWS cloud.
The course provides a good overview of the AWS platform and its elements that are IAM, EC2, VPC, EBS, CDN, ELB, S3, KMS, EIP, Route 53, RDS, Snowball, CloudFront, Glacier, Dynamo DB, Auto Scaling, Redshift, CloudWatch, CloudTrail, Elastic Cache and security. It offers online classrooms, self-paced learning and corporate training. The course is designed as recommended by Amazon.
After completing the AWS training, one can provide guidance and formulate solutions on best architectural practices and design and deploy AWS that are highly available, scalable, and fault-tolerant. It guides the candidates in estimating the AWS costs, implementing a cost-control approach, and selecting appropriate AWS based on data and requirements.
AWS certification is worth growing as an AWS developer in the IT industry by increasing the employability quotient and landing on the right career option. Cognex targets the professionals pursuing careers in cloud computing and develops applications with AWS. Thuds, AWS certification is worth your career.