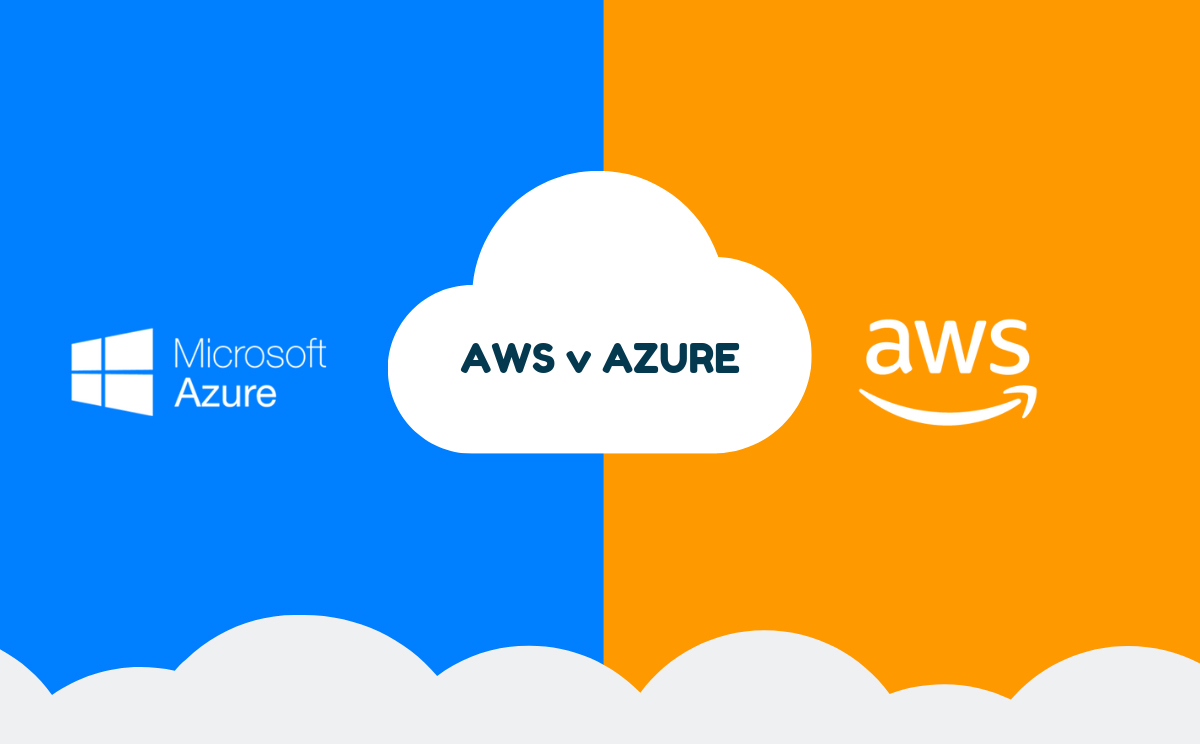 AWS Vs Azure- Validating Career Opportunities In Cloud Platforms.
Cloud computing has witnessed explosive growth in the last decade and organizations around the world attach paramount importance to drive their businesses by adopting cloud platforms and solutions. Given that such platforms constitute the lifeblood of enterprises and businesses, cloud service providers are often in a rush to entrench their supremacy in the industry. It is estimated that the ever-increasing adoption of cloud services would generate one million additional jobs around the world and 5 lakh jobs in India by 2022. This article lays down a comparison of AWS and Azure, the cloud service platforms launched by Amazon and Microsoft respectively, with an intent to assist individuals looking to pursue a career in Cloud computing.
AWS (Amazon Web Services) is an on-demand cloud service platform developed and launched by Amazon and provides services in various domains including content delivery and storage, compute, networking, database and other functionalities that can help businesses grow and scale.
Azure is a public cloud computing service platform from Microsoft, that provides services including data management and databases, compute, networking, performance and other functionalities to support businesses and organizations.
Why choose a career in AWS?
AWS is the undisputed market leader with a share of 47.1% and has a huge enterprise base. It is available in 42 zones and so users can choose to store data in a zone that is closer to them and avail considerable cost savings. During server and storage transfers, only minimal data is lost. It charges users on a per-hour basis and is more customer-focused.
Users can choose their own VM's and they could be pre-configured, ie. they can choose the size, power, and memory as per their requirement and availability zone. It can be integrated into the Microsoft product as it is an open-source platform. AWS offers a great degree of flexibility on all kinds of systems along with customization rights to the user. It has gained a software marketplace with Windows and Linux as extensive partners.
The job prospects and career opportunities are huge and highly promising. AWS is deployed by several top companies including Netflix, Spotify, AirBnB, Yelp, etc., and predominantly by government agencies.
Experts in AWS are most sought-after and employers are looking for professionals who can design and deploy applications on the AWS platform. The median salary for DevOps. Engineer is $ 95,114, Software Engineer is $89,255 and for Senior Software Engineer is $122, 624.
Why opt for a career in Azure?
Though Azure entered the periphery late, it's rapidly gaining predominance with its wide array of tools and techniques. It is one of the leading cloud service providers in the world and has a growth rate of over 90%. Azure offers solid support to hybrid platforms and organizations can integrate onsite servers with the cloud platform. Hence, Azure is highly demanded by industries that require protecting access to sensitive information. It is user-friendly as people are already familiar with Windows and offer huge flexibility on Windows systems.
Users use Virtual Hard Disk[VSD], which can be pre-configured akin to the VM's and they are charged on a per-minute basis. Azure's attachment to Microsoft is an added advantage as most organizations use Microsoft systems for in-house operations and they can easily adapt to Azure.
Given the data that about 365,000 companies adopt to Azure every year, there is apparently a huge demand for certified professionals. Azure is used by 55% of Fortune 500 companies and by becoming an Azure Pro, the probability of you getting into one of these companies is amplified. The median job salary for a Software engineer is $88,562, Systems Administrator is $64,279 and for Senior Software Engineer, it is $103,974.
AWS leads in terms of IaaS [Infrastructre-as-a-Service] while Azure leads in terms of PaaS [Platform-as-a-Service] and SaaS [Software-as-a-Service] offerings. AWS is more customer-focused while Azure is enterprise-focused.
As it is evident, both the platforms- AWS and Azure, are reliable and adaptable and demonstrate potential capabilities. Being the leaders in the industry in terms of market share and revenue, promising career opportunities await who crack AWS certification and Microsoft Azure certification exams. Cloud platforms are rapidly burgeoning and a Cloud career is a wise decision nevertheless, it is impossible to predict a winner among AWS and Azure.
Cognex Tech offers AWS course as well as Azure course which would help you gain in-depth exposure to the intricacies of Cloud computing and employment in the company of your dream. Here, Azure and AWS training is tailor-made to fit the individual requirements and the course is curated and handled by industry veterans. Undertaking AWS courses with Cognex Tech will empower you with skills to crack the AWS Solution Architect Associate certification exams.