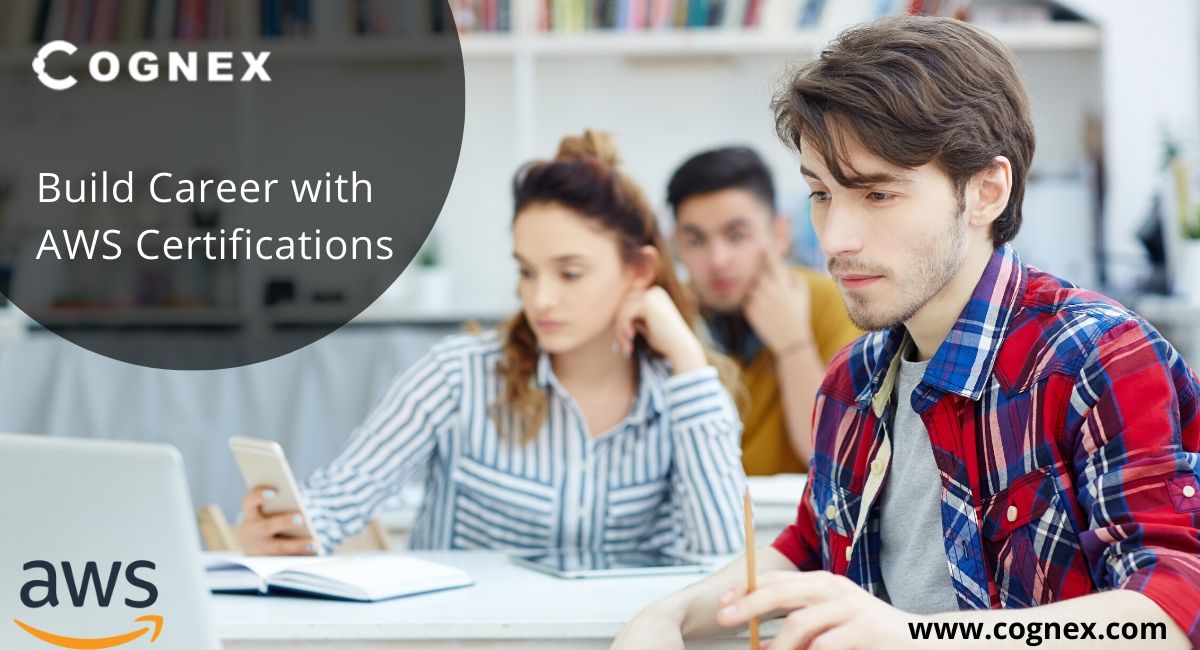 Building Your Career With AWS Certifications
AWS is the leading cloud hosting platform used widely by many companies than its competitor Microsoft Azure or Google Cloud. An AWS certified professional is always on high demand with higher pays.
Anyone let it be Fresher students or IT professionals looking to upgrade their skills and move ahead in their career can choose for Amazon Web Services certification training courses available online.
AWS Certifications
Amazon Web Services is currently offering four levels of certifications - Professional, Associate, Speciality, and Foundational.
Professional Certification
Experience needed: 1-2 years.
The person should be proficient in the areas of operations like designing, operations troubleshooting in AWS cloud. Knowledge in systems management and operations in AWS is required. The category is for Cloud Solutions Architect and DevOps Engineer.
Associate Certification
Experience needed: 1 year.
The concerned person should be able to create systems that are scalable, fault-tolerant, and cost-effective on AWS. Knowledge in problem-solving and implementing solutions using the AWS cloud. The category is for Developers, SysOps Administrator, and Solutions Architect.
Speciality Certification
Experience needed: 1-2 years.
The skillsets for each division (for speciality) are as follows,
Advanced Networking - The individual should be able to carry out complicated networking tasks.
Security - The person should handle AWS workloads with prior experience in the same.
Big Data - The concerned individual, should run complex Big data analysis with prior experience a huge plus.
Alexa Skill Builder - One needs to be familiar with all operations related to building Alexa Skill Builder.
Machine Learning - The individual, should have in-depth knowledge in all spheres of machine learning.
Foundational Certification
Experience needed: 6 months.
The person should be familiar with the fundamentals of AWS cloud along with some industry-based knowledge. This category certified as Cloud Practitioner.
Features of the Certification Courses
Flexible Study Time.
Lots of Webinar Sessions and online study materials.
Fix your exam schedule according to your convenience.
No validation of individual skill in a particular area or product.
Digital Badges that displays your AWS certification status.
Guidelines to succeed in the exams
Select the course and take on an authorized training,
Focus on quick exam guidelines available on the net,
Clear your queries through online research papers,
Practice and practice until (for at least 80-120 hours) you attain perfection,
Register yourself for the exam.
Choose your AWS certifications and training based on your technical skills and role, for instance, choose Advanced Networking if your role area is Networking.
Develop your soft skills
Obtaining a degree in technology enhances your knowledge, but along with it develop some soft skills like,
Communication skills,
Logical Thinking,
Problem-solving skills,
Analytical skill,
Multi-tasking.
Conclusion
The World of Technology is always emerging and adapting to innovations that come by nearly every day. New technology means credential resources are required to fulfill the needs of organizations. Cloud Computing is one such requirement that offers higher pays and is ranked among Top 10 IT jobs in demand.
The topic of how to start an AWS career / how to start a career in AWS is the most searched item according to a Google report that proves the acclaim of AWS certification and training courses. Groom your AWS skills with AWS training to rise high and excel in your career.