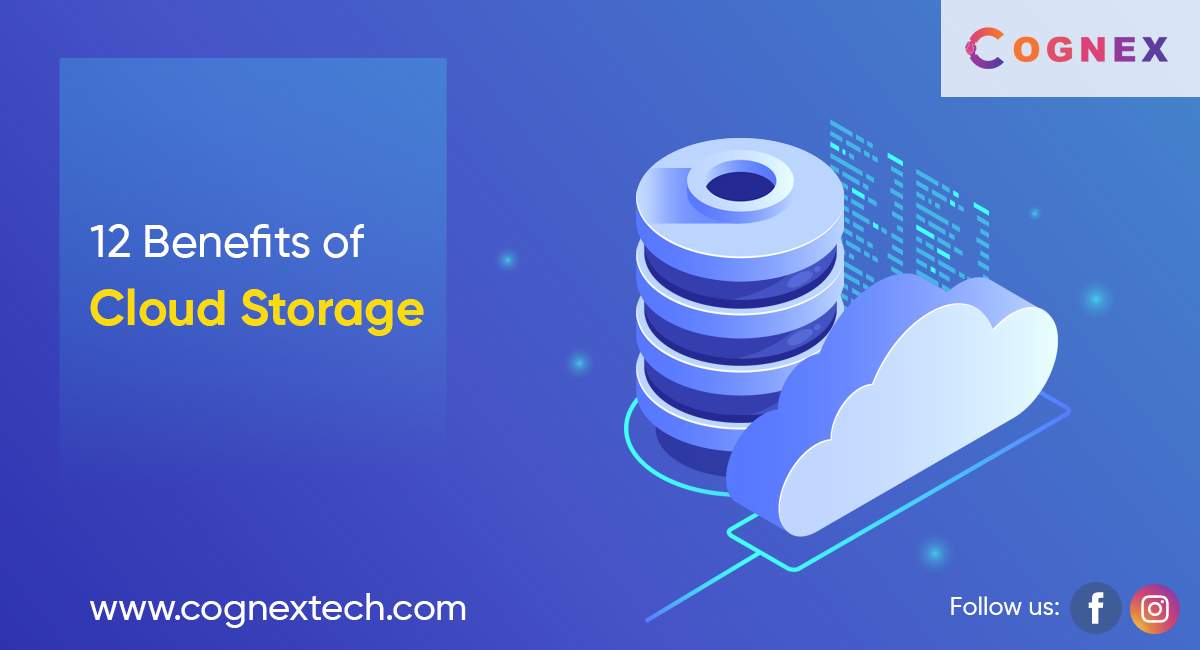 Benefits Of Cloud Storage
CLOUD STORAGE – TO GO LIMITLESS
It's time to make the most out of online cloud services. Why not? When it is so effective yet inexpensive. Cloud storage provides a bountiful of provisions to all users regardless of the size of the data they manage. To experience the real potential of cloud storage services, let's check out what it is.
Cloud storage
It means storing the data in online clouds. They are flexible virtual storage servers maintained by cloud service providers. The users can store and retrieve the data on the internet. Cloud storage serves individual and business requirements effectively with remarkable features such as scalability, cost-effectiveness, backup, etc. let's look into some of them in detail.
Advantages of cloud storage
While using the cloud, you can increase or decrease data storage volume as required. When an individual or a small-scale company wants to modify the storage size, the cloud will adapt accordingly.
Data backup and management
The data stored in the cloud will be managed and backed up by the cloud service provider to ensure quick accessibility. Backup can be retrieved anytime or in case of any disaster.
A Cloud storage facility is the best option for any organization as it is flexible in accessibility, infrastructure, and maintenance. One has to pay only for the duration of usage as it is available on demand.
Integrity and consistency
The vital role of cloud storage is discrepancy-free functioning while integrating the data. The cloud storage provider maintains the infrastructure and enables access to the users.
Cloud computing as a profession is an apt choice for budding software techies. AWS training and certification are helpful for candidates aspiring to grow their careers in cloud technology.
Types of cloud storage
The top providers of cloud services, like Google Cloud, Azure cloud, AWS cloud services, IBM cloud, etc., provide various benefits and make constant upgrades to optimize users' experience. There are four types of cloud storage available in the market. Each function in a different pattern to serve multiple purposes depending on the requirements of the users. Let us peek into the types of cloud services to get a quick understanding of cloud service providers and users' roles. Understanding the control and management of data in cloud storage is essential when choosing suitable types of cloud storage for your needs.
It is suitable storage for small to medium-scale businesses. A public cloud storage service is an efficient shared storage that allows multiple users to store data on a single server at a cheaper cost. Despite being on the same server, the data can be securely accessed by all users. The major cloud storage giants such as Google, AWS, and Azure provide economical public cloud storage to many companies.
Medium to large businesses with widespread networks will require a private cloud to ensure security and swift performance. As the name says, it's a dedicated cloud infrastructure designed solely for a single business, which can be controlled and managed by the users. Consequently, it becomes an expensive model.
It is a highly efficient type of storage comprising a combination of private and public cloud storage types. The users can store data partly on a private cloud and use the public cloud storage for the rest of the data. Depending on the sensitivity of the information, the organizations can distribute it over the hybrid cloud.
Apart from the above three models, the cloud storage providers have an option called community cloud storage which satisfies the needs of set organizations that require to store, share and manage data with each other. In this type, only the authorized users of the group of organizations, but no public, can access the data from this cloud storage.
Conclusion
Cloud technology is a boon to businesses as well as professionals. The growing usage of cloud storage facilities ensures a well-connected environment for all users.