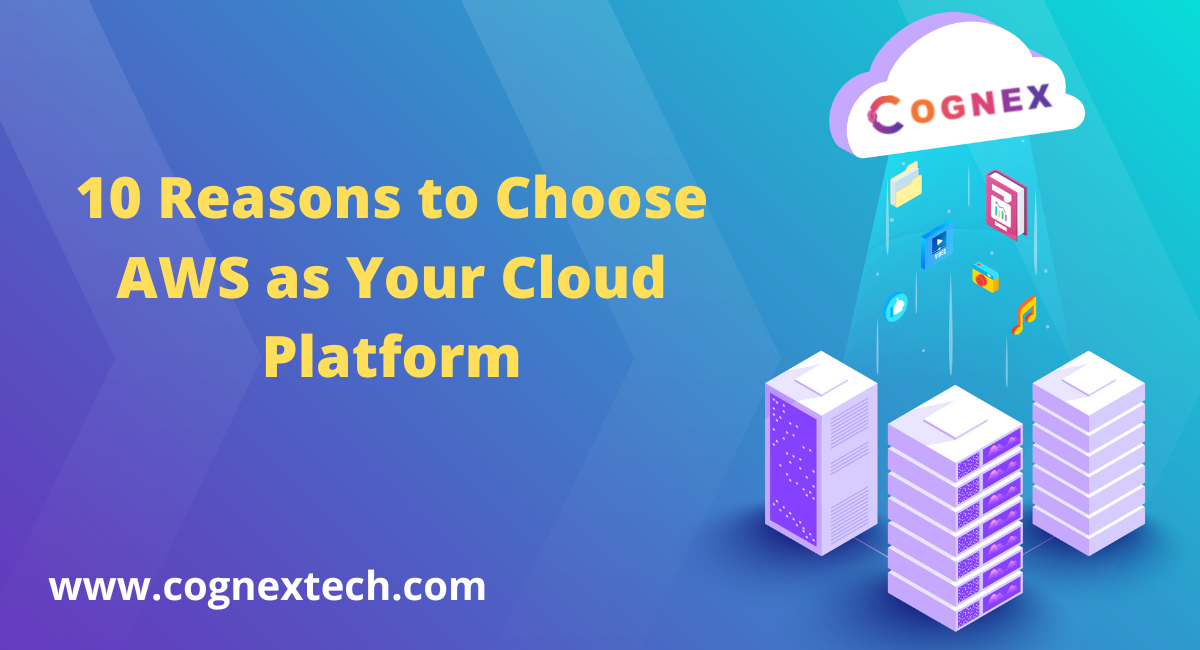 10 Reasons To Choose AWS Over Other Cloud Service Providers
There are several methods to experiment with any workload using AWS services. Before releasing your service or product, you may test with various services, tiers, servers, etc.
On the AWS cloud, it can host practically anything. It offers the tool you need to move any environment to their public or private cloud, maximize your resources, and remain cost-effective. Also, learn more about Microsoft Azure from our recent blog.
You can access all the connections you need on Amazon to build your hybrid cloud. Regulations in certain countries prevent some organizations from becoming cloud-native, although this does not prevent them from using the cloud. Instead, we advise them to leverage AWS to build their hybrid cloud, which will help them improve their agility and streamline their business operations while adhering to AWS's best practices. Find out more about the many cloud kinds here.
1. Access to Global Infrastructure:
You will have global infrastructure at your disposal to launch your application. Every service is offered in several areas, allowing you to geo-distribute your environments.
2. Data redundancy:
By default, AWS duplicates several copies of your data throughout availability zones.
3. Low Latency Content Delivery:
One of the world's most extensive content delivery networks will be available. It will make it possible for your users or clients to access your application more quickly.
4. Inexpensive computing, networking, and storage options
Their primary services are accessible to you. You can process and store all of your data and applications using calculated resources like servers, services, discs, networks, and buckets with just one click.
5. Integration with several third-party services:
To give their consumers a broad range of services and better solutions, Amazon constantly collaborates with third-party services and suppliers.
6. Pay-as-you-go pricing:
Under this system, you only pay for the seconds, minutes, or hours you utilize, depending on the service.
7. Increased utilization - Lower costs:
Unlike most other providers, Amazon constantly lowers its rates for customers using many of its resources.
8. High availability
AWS guarantees 99.9 percent of service availability.
Also, the Reason to choose AWS is its high availability is they also provide certification courses. Get Benefits of the AWS Training and Certification Course and AWS cloud services.
9. IT has managed services:
AWS provides various services, including Amazon S3, RDS, Aurora, Elasticache, ECS, Fargate, API Gateway, and Lambda, so you won't have to worry about maintaining a database, or a cache service, an API, containers, or functions ever again. AWS oversees their whole management.
10. Development and testing:
Because of all the capabilities that AWS provides, every new product or service should be hosted there. It will allow for speedier innovation and development than in any cloud or on-premise environment.
Conclusion
When you sign a long-term contract with AWS, you'll see that adding new features and improvements to your blog, website, or application as AWS develops and offers you more resources becomes more straightforward.
Also, check how to choose the right AWS course for your career growth.