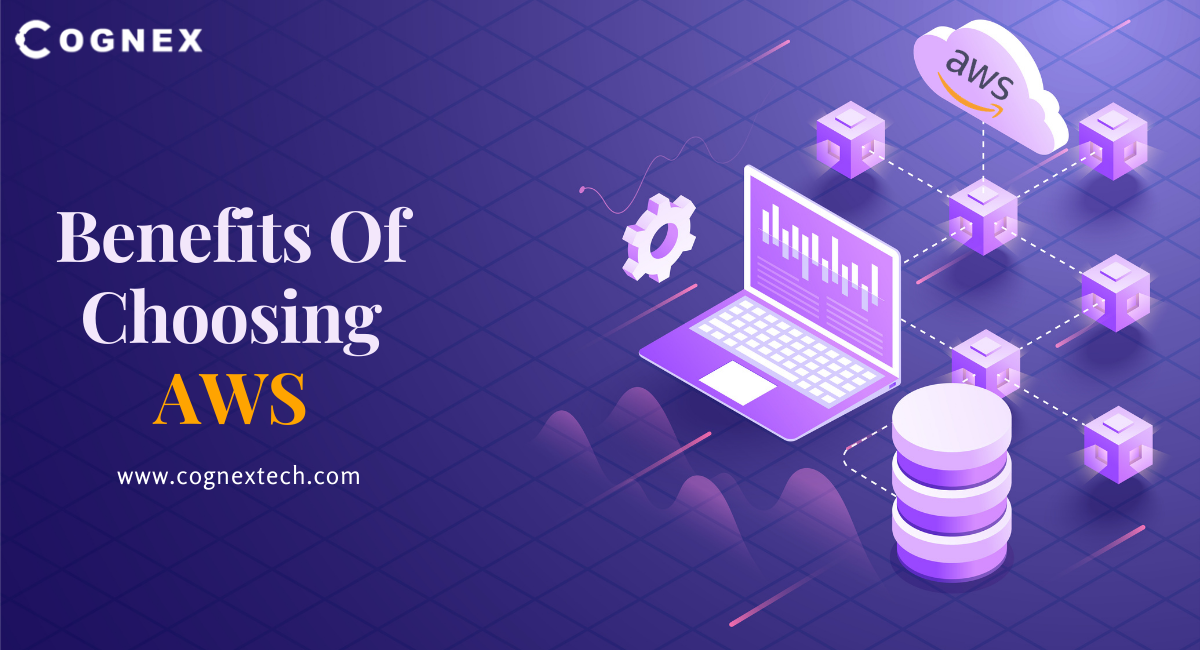 Benefits Of Choosing AWS (Amazon Web Services)
AWS is a boon to many industries. It is a cloud service that includes facilities like storage, computing, Database, Network, content delivery, Security, Management Tools, and much more to develop the business. It has also created potential growth opportunities for cloud professionals. AWS training and certification courses to power experts and avail numerous support services to clients all around the world. Some of the popular services such as EC2, S3, VPC, SNS, Beanstalk, Lambda, Elastic Cache, etc. are useful for businesses to manage IT-oriented work. Let's have a look into the various benefits of using AWS.
Advantages of hiring AWS
Cost-Effective:
Services offered by amazon are charged as per the usage. They are highly affordable by all size businesses. From the time of establishment AWS service prices have come down by 30% which is great for small businesses too. Their cloud covers almost every amenity related to the internet and its hardware. The charges are only for the number of hours a particular service has been consumed. The moment you stop the billing is also stopped.
Easy to use and limitless
Whether you are a pro techy or a non-technical person there will be no difficulty in using the AWS services. They are pretty simple to understand and you also get guidance from their experts. There is no restriction or limitation on the capacity to be used by the clients and can be scaled up. AWS APIs are available to access and manage your business data effectively. You can store and manipulate a large number of files with ease. Various plans and combinations of services are provided to match the user's needs.
Adaptability, availability, and flexibility
Businesses can smoothly migrate from any other cloud to AWS or vice versa. Their services can adapt to any change without any volume issue as there are varied models available. The virtual support is accessible around 190 countries. Facilities such as auto-scaling and self- monitoring allow you to make changes according to the requirement of traffic and asset from wherever you are. AMIs are useful in the cloning of areas involved in a few moments. The cloud powerhouse contains all the necessary guides, instructional videos, and documents to provide insight and assistance to the user. AWS has partnered with renowned companies to coordinate in various aspects like infrastructure migration, management of facilities, applications, etc.
Secure and reliable
With AWS your business data and transactions are safe and secured from hacking. They provide control of authentication and access solely to the users and also ensure to protect the information stored in their servers. The services are widespread and separated zone wise, which reduces the chances of failure. The amount of data is not a concern with them as any size of files can be secured and scaled up further if needed. Using AWS you can deploy applications in many regions. The AWS cloud and its ancillary services will support secure and multiply as your business grows.
Fast and powerful
Businesses backed by AWS can run smoothly and perform tirelessly. AWS services assure to keep up with the industry standards and do it without fail. Their services take about a week to set up and establish it on your apps. Glacier, S3, EBS are some of the popular storage services you can opt for. Using AWS can power your business with all the IT requirements so that you can focus on various other aspects of improvement. The productivity of organizations spikes up with the usage of AWS by providing 24/7 availability and having a continuous connection with the customers.
The growth of businesses needs strong technological support. AWS IT facilities are available at an affordable price to everyone. They provide innovative service combinations to empower organizations and improve productivity. Cognex Technologies prepare AWS cloud professionals and turn them into experts to fulfill the need of developing cloud technology and its uses. AWS Developer Associate Certification is one of the valuable training offered to obtain a better development with AWS. It includes all the practical aspects of deploying managing, monitoring and troubleshooting the cloud services. It actually builds the capability of professionals to support AWS clients and improve their business facets.