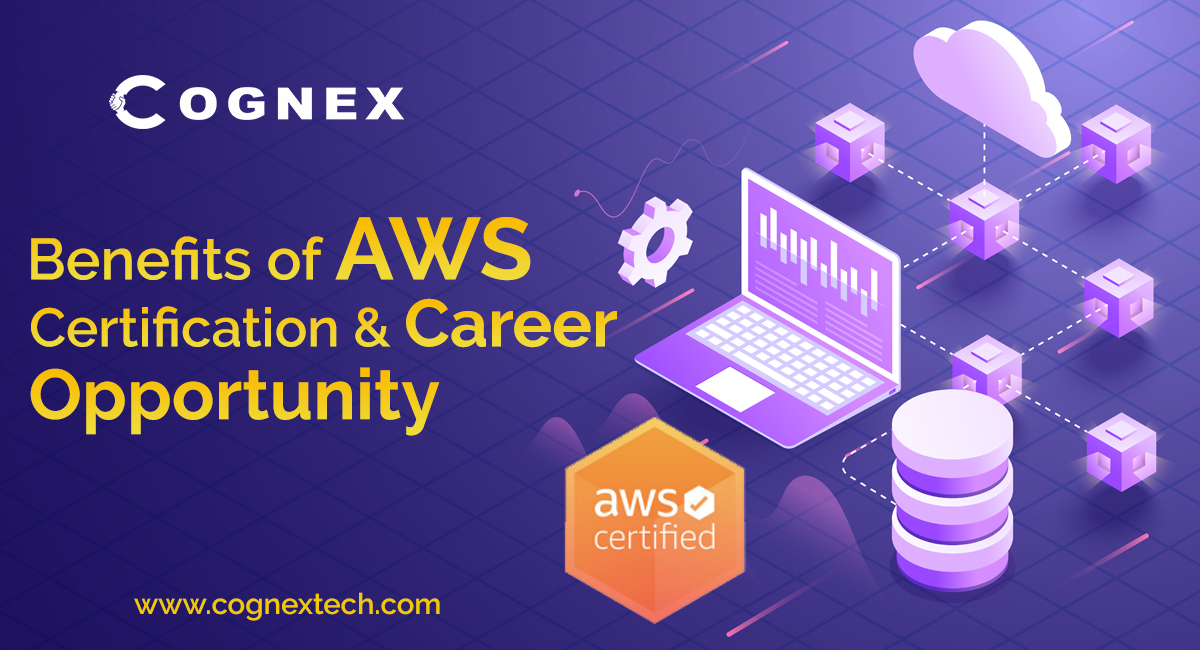 Benefits Of AWS Certification And Career Opportunities ?
The harder the 'search', the more glorious the 'triumph'
Have you ever thought what makes the Facebook and other applications?
One of the key technologies behind is the 'cloud computing' and this has incredibly became the integral part of any technology and it rapidly increases in this world. AWS – Amazon web services provide the excellent AWS certifications for you to achieve this cloud computing skills and other career opportunities as well. If you are attending any job interview, you can easily answer all the AWS interview questions by availing this AWS DevOps certification.
So, what is AWS certification?
This is a certification program that provides knowledge about the amazon web services and helps you to validate your level of expertise in cloud domain. The certification comes with various modules and you can pick the relevant item based on your level of experience and preference.
Reasons to choose AWS certification – benefits:
This is one of the most demanded certification availed by the corporate teams such as amazon, IBM, Uber and many more and even the professionals from cloud background. The benefits include:
1. Digitalized badges:
Once you accomplish this certification, you will be provided with digital badges and you can showcase this via social media and as email signatures as well. This will help you to achieve more exclusive AWS sponsored certification events.
2. Career opportunities:
Are you an aspirant looking for a career opportunity? Then you can avail this certification for more career attractions. You can even get placed in a better position with higher pay checks.
3. Getting into AWS certified global community:
While finishing this certification, you will be added as an member to the AWS certified community whereas you can showcase yourselves within this network to all the peers.
4. Cost of AWS certification:
No need to worry about the AWS certification cost! You can get access to 50% voucher for discounts and you can use the same to apply towards the recertification of the same exam or any other exam.
5. Recognition:
The completion of this AWS certification will help you to receive invites to the regional appreciation receptions and the digital badge which you received will provide you exclusive access to the AWS certification lounges and other AWS summit events.
6. AWS certified merchandise:
Your scores are no more wasted! You can use your scores and the AWS certification training to unlock the exclusive AWS certified merchandise and gain more benefits using the same.
What's new here?
The AWS introduces the 'AWS skill builder' which can help you to finish in-demand cloud-skills for free of cost. There are over 500+ digital courses available here and you can achieve your career and learning goals by using this AWS skill builder.