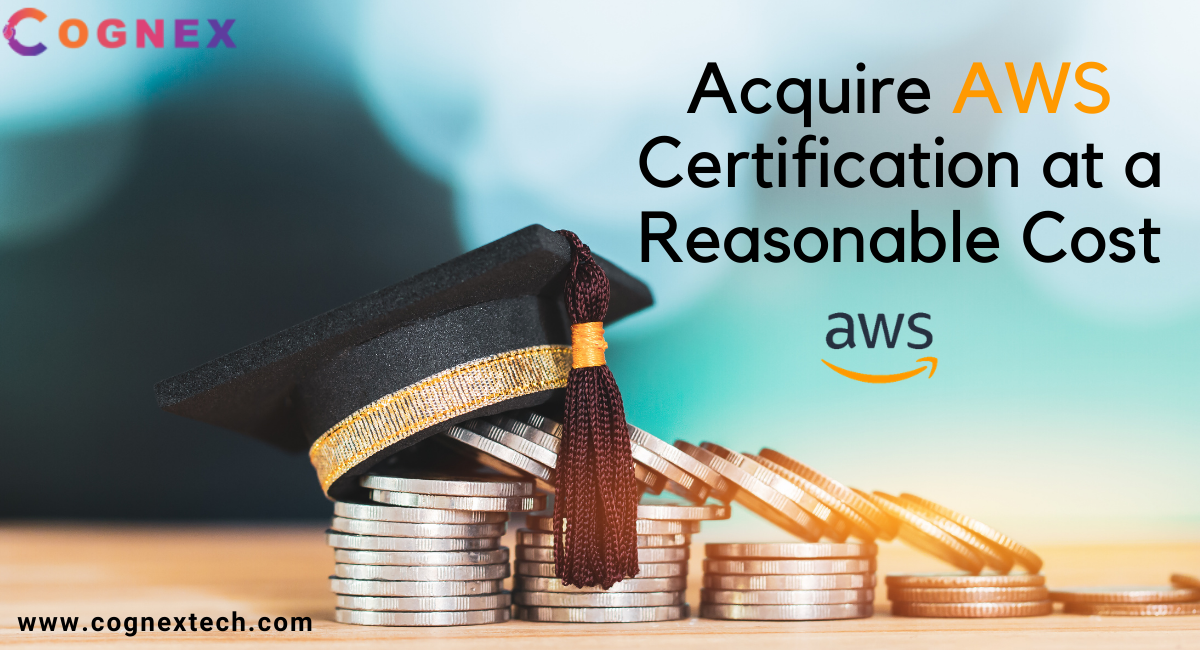 Acquire AWS Certification At A Reasonable Cost
Despite being a high-paid career with promising opportunities, there is a huge shortage and demand for AWS professionals. The inaccessibility to training on AWS certification programs owing to their high cost is quoted as an important reason for the shortage. Though the cost is different for different programs primarily based on the content and mode of delivery, the bottom line is that such programs can be availed at an optimal cost.
Read this to know
How AWS Certificates Boost Your Employability? Steps To Beginning A Career In AWS As A Fresher
Benefits that the aspirants can acquire by opting to pursue AWS training programs and weigh it against the costs involved in acquiring the same.
Benefits of AWS Certifications
Holding an AWS certificate offers ample opportunities, and a plethora of advantages, more significantly to stand apart in the highly competitive job market.
Demonstrate your abilities, skills and competencies in the field and acquire a potential role in a prominent organization
Avail promising opportunities in a rapidly burgeoning field
A credible proof of your knowledge and a valid demonstration of your expertise; Holding the AWS certificate builds trust.
An opportunity to showcase that you are employment-ready. Acquiring a certificate means that you have gained exposure and expertise and that you are capable of working in the industry.
Costs involved
With an increase in the adoption of digital services, and more so when the whole world is grappling to combat the pandemic, Online training has become cheaper than ever before. As such AWS training has also become accessible and affordable. Cognex Technology offers video classes, online training, and practice sessions, to enable and equip the aspirants to gain access to the course at a low cost while being bound inside the comforts of home.
There are official practice sessions that cost as high as $20-$40, where you can avail access to 20-30 questions. They don't provide any explanations. Aspirants find no use out of them and feel that it is too low a value for money.
Considering all the above, at Cognex Tech, we offer courses that have practice sessions, with questions covering a wide spectrum of subjects, apart from detailed, relevant explanations, and references, wherever needed. You get an opportunity to learn AWS From a world-class training center.
Expected time span
The duration required to complete the course depends on the course that you are opting to pursue, the learning curve and speed, and the expertise in foundational subjects. Overall, it takes around 2-4 weeks to prepare for the AWS Certified Cloud Practitioner Exam, 4-12 weeks for the Associate level exams and 8-12 weeks to explore and prepare for Professional and specialty-level exams.
We recommend you to take continuous tests to be able to clear the exams, and adhering to this we offer several practice sessions that would help you to learn and assess your hold in the field.
Apart from training expenditures, taking up the exams prove to be a costly affair. Approximately it costs $100 USD for foundational level exams, $150 USD for Associate level exams and $ 300 USD for Professional level and specialty exams.
Amazon offers a 50% discount on your next exam after taking the exam.
As it has been demonstrated, though the exams and training may seem to be expensive, it should be perceived as an intelligent investment, considering the promising, high-paid job opportunities in the field.