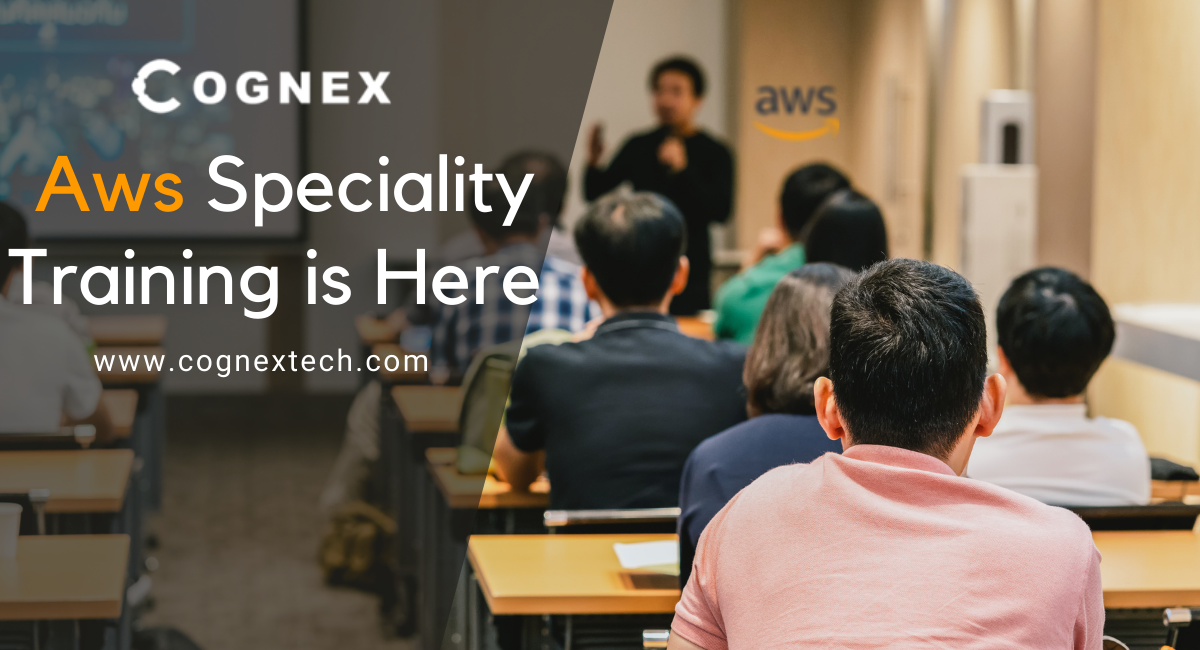 Aws Speciality Training Is Here To Boost Your Cloud Security Expertise
The importance of experts in specific functions of the IT industry is growing higher due to the business developments and transformations in the working pattern. These days most organizations use public cloud infrastructure to carry out all the functions such as administration, marketing, finance, production, etc. AWS cloud services provide computing, storage, networking, security, management tools, and much more to execute business activities of all sizes.
AWS offers training and certifications to empower cloud engineers. The training programs comprise of the core as well as specialty functions. The professionals can choose to take up any of the course based on the level of their proficiency. Specialty experts are in demand as the use of cloud services is growing at a vigorous rate all around the world.
Role of AWS Security in the IT sector
Securing the entire cloud process and infrastructure has become an essential part of the IT industry. Every user expects data protection and secured transactions on the digital platforms that have to be ensured by the organization. AWS certifications course specialized in security covers fundamentals, practices, management, and monitoring concepts with practical situations.
It improves the capability of candidates and sharpens their core skills. With the trained AWS cloud experts on their side, the businesses can effortlessly maintain, store, and secure the data. If you aspire to a cloud career in the field of security as a fresher, then start from the foundational AWS training. Then proceed further with associate and developer level.
AWS security fundamentals
It is an introduction course comprising of fundamental methods of security concepts, access control, data encryption and management, governance, etc. This training also boosts your skill related to compliance, risk management, and the security audit process.
AWS security, identity, and compliance
This course provides skills and understanding of essential services used in identity and management, infrastructure and data protection, and detective controls.
Associate Level security training
Architecting on AWS targets on building infrastructure, designing, and security practices used to protect the cloud architecture.
Professional level security training
Security engineering AWS improves your skills further to secure the cloud infrastructures. The security features used for computing, storage, network, and the database will be covered in detail.
You gain knowledge of various cloud skills at every level, after which you can get trained as an expert. The specialty certification is suitable for candidates aiming to grab lead positions. Let's explore the security specialty training and its uses.
Expected knowledge and experience to undergo advanced security training
The architect who intends to specialize in cloud architect should possess the following:
Minimum two years of experience in securing AWS workloads
Deploy and manage Security controls
Should have five years of experience as an associate and developer
AWS certified security specialty
The training provides knowledge on all the security facets that include data classification and protection mechanism, encryption methods, security protocols, and their implementation. Candidates work on various services and acquire an in-depth knowledge of related features. After the training, you will be capable of making tradeoff decisions in deployment complexity, security, and its costing.
The increased use of cloud services demands various security measures and constant monitoring of infrastructures. AWS courses are equipped with the necessary tools and techniques to meet the extending challenges. Training sessions offered at Cognex technologies assure accurate guidance to help you achieve your goals.