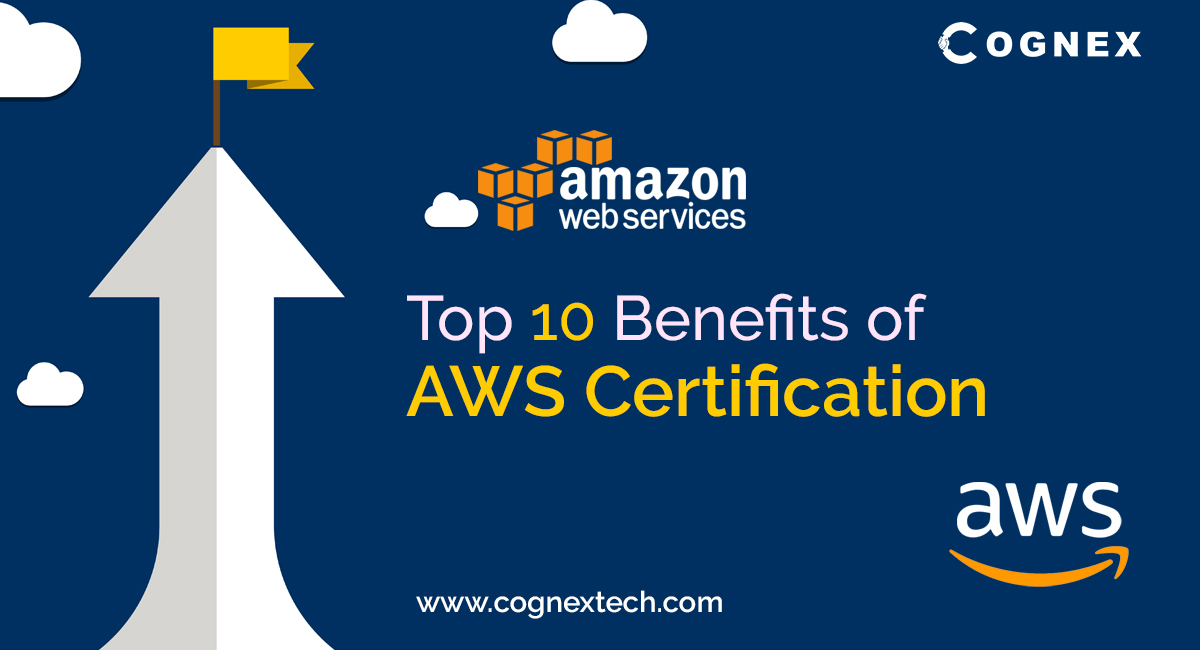 Benefits Of AWS Certification Course For Your Career
Amazon Web Services is a cloud computing technology that involves more than 100 cloud services where it offers security, computation, database, storage, and many other resources to organizations. AWS is playing a vital role in cloud technology. Hence getting AWS certification is more beneficial for your career. The demand for AWS professionals keeps on increasing. It is more beneficial for cloud computing professionals to get success in AWS's career. The main advantage of AWS is that it provides cost-effective services to companies. It eliminates the need for physical hardware and helps to create a complete infrastructure.
Let us discuss the benefits of getting AWS certification benefits below.
Future in AWS
AWS certification becomes more popular because of the emerging cloud computing in information technology. AWS is leading the IT market among cloud service providers. Hence AWS certification can help you with the upcoming trends in IT technology. AWS certification is useful for you to show your skills to potential employers and increase your appeal as a job candidate.
Development of professional expertise
Another AWS certification benefits are the development of professional expertise. By getting the AWS certifications, you will become an expert in your IT profession. This certification helps you to broaden your skills. But all you need is lots of study, practice, and commitment to learning technologies.
Recognition for certified professionals
AWS certified professionals are recognized for their efforts by receiving digital badges. These badges meant for certification achievement, and you can use them on email signatures and social media. One who has the digital badges can instantly access to exclusive certification events sponsored by AWS. You can also access to select AWS Summit events and AWS Certification Lounges at "AWS re Invent." Furthermore, you will also get chances to regional Appreciation Receptions with an AWS certification.
Perseverance of Certified Professionals
Clearing the AWS certification exam is not an easy task. One who has appeared for AWS certifications tends to invest their considerable time and effort in getting them. So, the candidate who obtained AWS certification must have worked hard to achieve the certificate. Hence, the certificate implies the perseverance of certified professionals.
Increased salary
Compared to non-certified AWS professionals, the Global Knowledge survey estimates that AWS certified professionals get more salary by almost 25.9%.
Expand professional network
AWS Certified can join the Global Community. Certified professionals can access the AWS Certified LinkedIn Community and also their network. It helps to expand your job opportunities in the professional network.
Become a Subject Matter Expert
One can be become a Subject Matter Expert (SME) by attaining the AWS certification. The SME program helps candidates to learn more about services and feature sets of AWS. It gains to your resume showing your contributions to a benchmark certification program.
Benefits to Employers
Finally, AWS certified professionals not only get benefited but also employers. Companies that have AWS certified professionals could participate in the AWS Partner Network (APN). Companies could apply in the APN program based on their eligibility. Thus with the help of AWS certified professionals, companies could be able to gain the status of an AWS partner.
For AWS Training courses you can contact Cognex Technologies for more details.