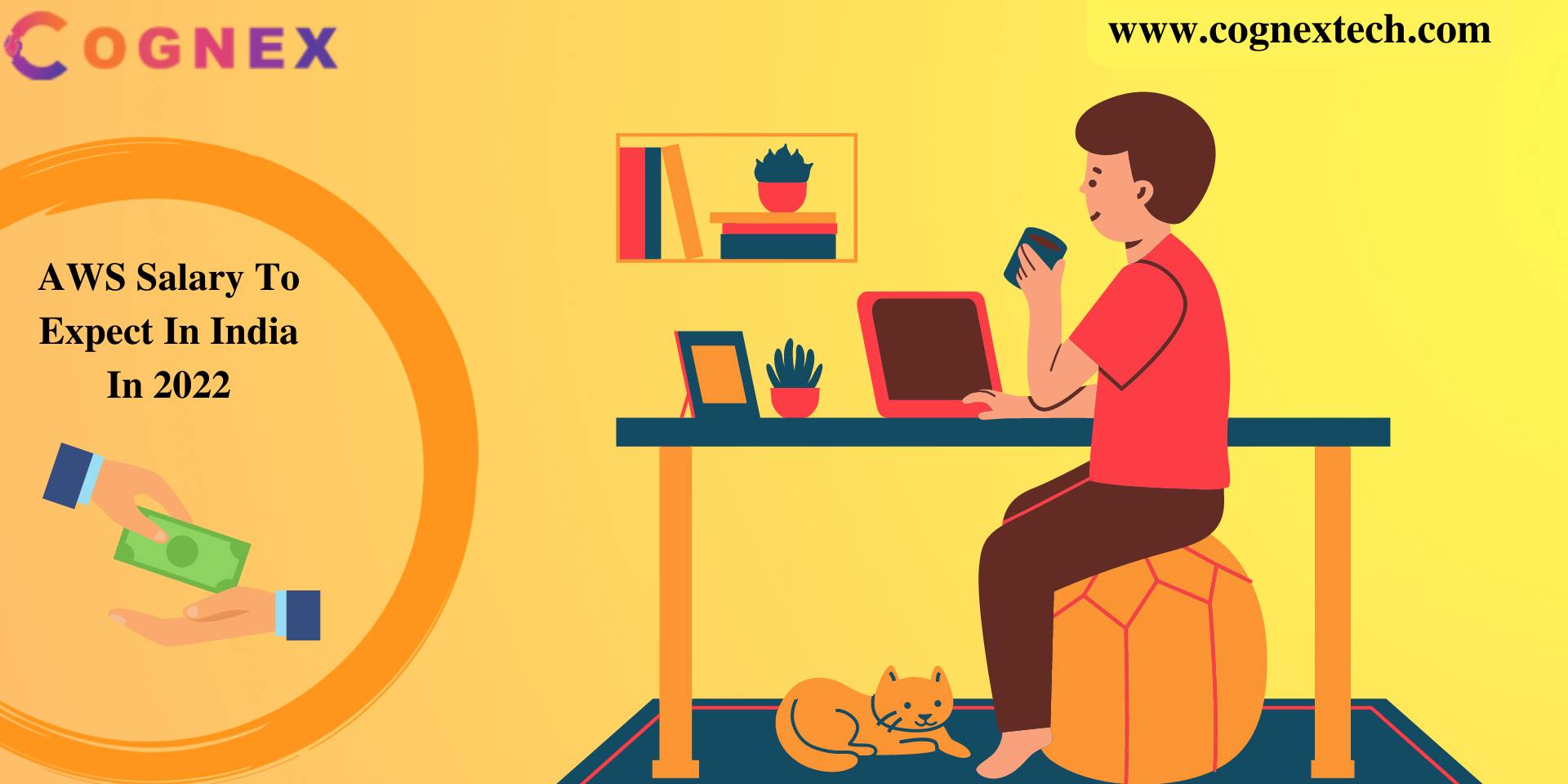 AWS Salary To Expect In India In 2022
There was a time when the world's biggest tech corporations were in the business of making servers that businesses could use to run their tech. The world has come a long way from there. Today, there are only about 3 corporations that control all the storage in the world. It is the world of cloud computing. And Amazon Web Services (AWS) is the world's biggest and most widely used cloud platform.
If it were glamorous to work in the cutting-edge Silicon Valley with apple and Microsoft in the 90s, AWS training would be the equivalent in 2022. With all major platforms predominantly operating out of cloud infrastructure as a prerogative, it is only obvious that this is the future direction.
AWS salary in India for freshers
The December 2021 data from glass door says that AWS salaries at the moment are at an average of INR 5 Lakhs per annum. But this data doesn't consider the variance between various levels and is based on data submitted by a small sample set.
After conducting several interviews with the top brass at AWS, this is the average package at AWS training for various levels.
L4 (Technical manager)- 10 to 15 Lakhs per annum
L3 (AWS solutions architect salary in India, Solutions developer lead) - 7 to 10 Lakhs per annum
L2 (AWS developer salary in India, AWS cloud practitioner salary)- 3 to 5 Lakhs per annum
Depending on which college you've passed out from and your previous salary, the package you might get in these corresponding levels at AWS training will vary in the range mentioned above.
Freshers' salary in India in 2022
On average, the fresher's salary in India has been stubbornly around the 3 Lakhs per annum range. Companies like Amazon, especially AWS, pay significantly more than the industry average. Depending on which college you passed out from, you would land in the L2 or L3 bands. Hence, putting your initial salary somewhere close to 4.8 to 7 Lakhs Per annum.
If you consider this to be a little too less for your taste, do not get disheartened. If you stick around for a short while, getting around 8-10 Lakhs per annum will not be a difficult task at all. Professionals with 10 years of experience make upwards of INR 18 Lakhs a year.
Let's also keep in mind that cloud computing has been around for roughly 17 years, and the industry is expected to grow at a CAGR of 59% this year, making this a high-growth opportunity industry.
AWS cloud practitioner salary and certification
Now that we understand the potential of this space, let's look at what one can do to get into this industry. AWS offers an option called the AWS cloud certification. If you are wondering if AWS cloud certification salary is worth it or are trying to understand the benefits of AWS cloud certification, read on.
Freshers can apply for an internship with AWS for 6 months, after which they will have the exposure and the skillset to appear for the AWS certified cloud practitioner exam. This exam requires a basic understanding of IT infrastructure and its use in the AWS cloud ecosystem.
The AWS cloud certification opens up many opportunities leading to bigger roles and higher salaries. Here are some examples of the roles that open up for an AWS-certified cloud practitioner.
AWS SysOps Admin
AWS Solutions Architect
AWS System Admin
AWS Managed Services Expert
IT Support Executive
Cloud Infrastructure Expert, and others
In case you're a fresher or a young professional trying to enter the AWS, space and looking to get certified as a cloud practitioner, 2022 is the perfect time with ample opportunities waiting to open up. Hopefully, this article helped you with the information you were looking for.