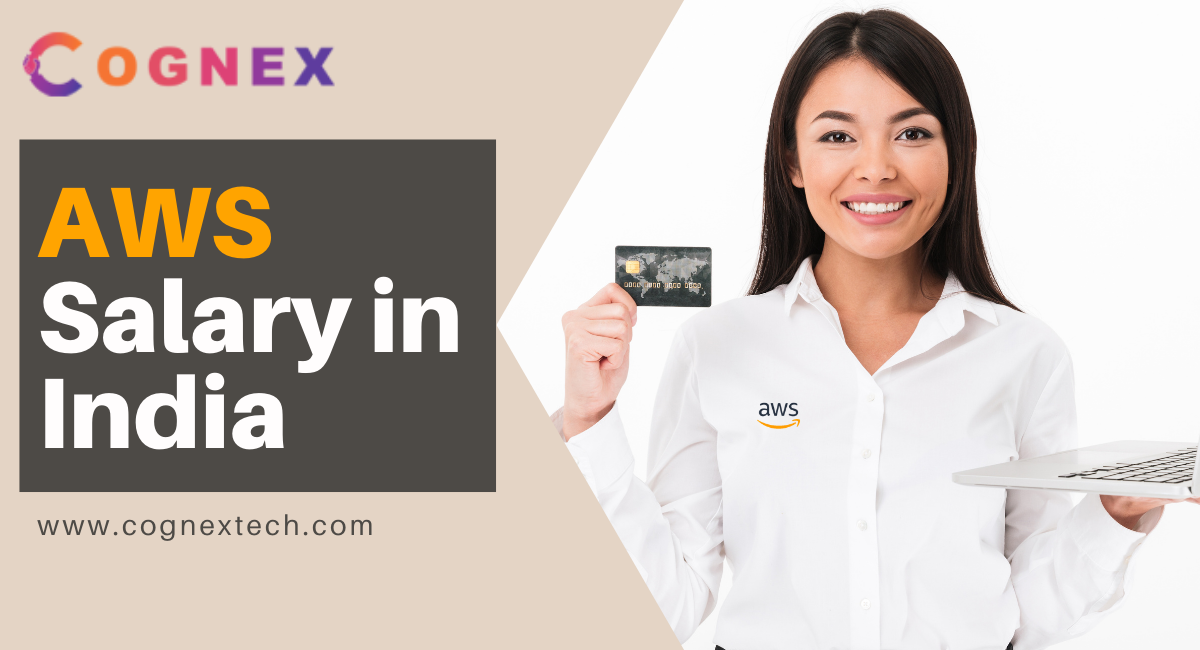 Amazon Web Services AWS Salary In India
When AWS has launched five years ago, no one anticipated that it could become one of the high-paying careers across the world. Its growth is unprecedented, exponential and has become one of the most demanded cloud storage service platforms. Studies and reports emerging from the industry reveal that AWS continues to be the industry leader in cloud storage service, with 31% of the market share while Microsoft's Azure holds 20% and Google Cloud Platforms with 7% share. Its scalability and cost-effectiveness is the reason behind its exponential rise amongst cloud computing platforms.
How Does Pursuing AWS Certification Lead to A Promising Career?
In India, the demand for skilled, AWS-certified professionals is on the rise, on one hand, and on the other, aspirants seeking a job in the ever-evolving cloud service industries are also growing. This is due to the gap that exists in skills and competencies that are demanded by the industry and those that the aspirants possess. AWS is a highly promising career and holding an AWS certificate is an authentication for the skills that one possesses as an AWS expert. AWS Training and certification will help employees to achieve this. So it's time to understand the career benefits of AWS Certification.
The annual salary offered to AWS certification holders in India ranges between Rs. 3,50,000 and Rs. 16,00,000. This depends on the following factors- Skills and capabilities, experience, geographical location, and the size, scale and scope of the employer.
AWS Salary Based on Skills and Capabilities
Primarily the salary of an AWS certified professional depends on the skills he/she possesses and the certification he/she holds. A technical architect and a system architect draw up to Rs. 20,00,000 a year while on average, the annual salary of a DevOps Engineer is around Rs. 7,25,000 and that of a software engineer is Rs. 6,22,000. An IT consultant on average makes upto Rs. 10,00,000 per year. Knowledge and competency in software architecture help the professional land up in jobs that yield a higher salary than those who do not hold the skill.
AWS Salary Based on Experience
Like every other field, the salary and scope of one's career in the cloud computing field grow with experience. Studies demonstrate how a person with 15 years of experience has the potential to earn around Rs. 30 Lakh-50 lakh per year, while those with a year of experience earn around Rs. 4.8 lakh a year on average, which could stride to Rs. 8 lakhs when they upskill and re-skill themselves as per the need. And those between 6-14 years of experience grab on average an annual salary of Rs. 18 lakh a year. Thus what one learns and unlearns from experience is a key determinant of the salary of AWS experts.
AWS Salary Based on Geographical Location
As per the study conducted by PayScale, there exists a notable difference in the salary of AWS experts based on their location. Those working in high-tech cities like Bangalore and metros where opportunities are more earn more than those working in companies located in small towns because their opportunities and accessibility is limited. In Bangalore, AWS certified professionals earn 7% more than the national average, in Pune it is 4% higher, while in Gurgaon, and Hyderabad it is 3% and 1% respectively. The Payscale study also shows that in Chennai the AWS professionals are paid 10% lesser than the national average.
AWS Salary Based on Employer's Size and Scale
The size, scale, and scope of a company decide the salary of an AWS professional. Payscale's study shows how an AWS Certified Solutions Architect with Associate-level certification is paid differently in different organizations across the country. Cognizant pay anywhere between Rs. 5.25 lakh- 20 lakh, while at Accenture it is Rs.4.64 lakh-30 lakh and at TCS it varies between Rs.4.26 lakh and Rs.20 lakh. On the other hand, startups and small organizations may pay lower than the above. Thus, the employer's attributes play a principal role in determining the salary of an AWS expert.
If you are aspiring to pursue an AWS profession, it is important that you acquire a certificate and keep moving ahead. Acquiring an AWS certificate is within the realms of possibility for everyone and all that you require is proper AWS training. At Cognex technologies, we train aspirants in AWS concepts and impart practical exposure by mentoring them under industry professionals.