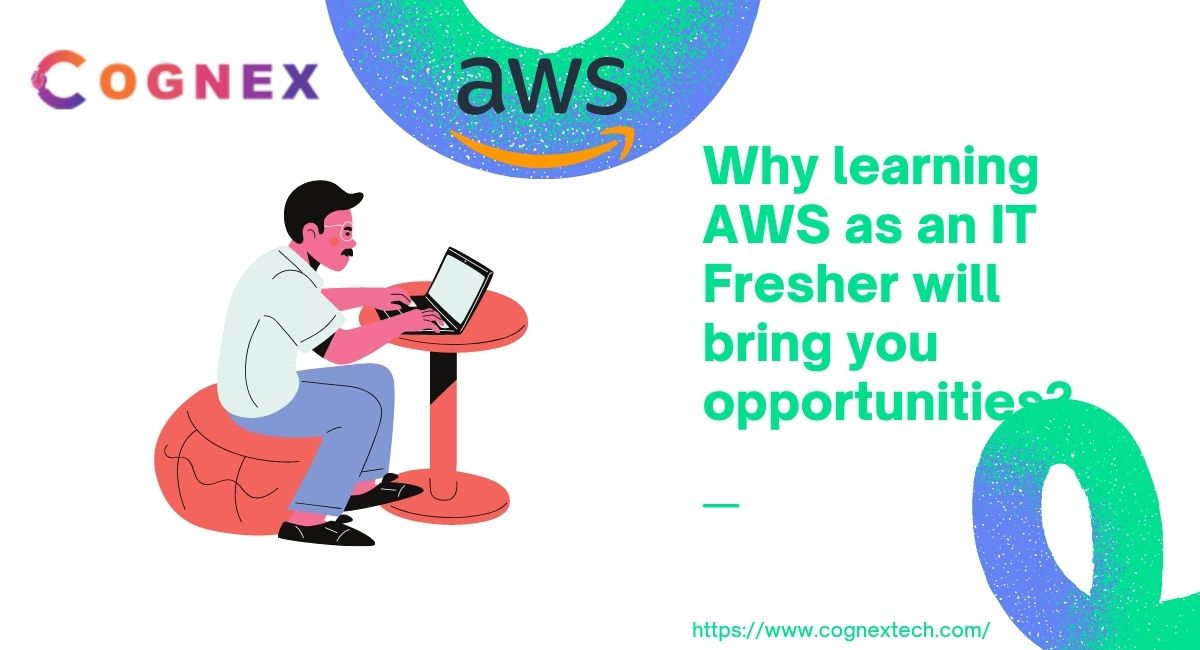 Why Learning Aws As An It Fresher Will Bring You Opportunities?
How AWS learning can benefit an IT fresher? If this question hitting your mind then you have landed in the right place. Amazon Web Services (AWS) is the only word that comes into the mind after cloud computing. AWS is not only the largest but the most preferred cloud computing service provider in the market.Cloud computing is the advanced technology used by tech giants due to its convenient usage and the increase in the operation of the internet in every arena.
In simple words, cloud computing is the outsourcing of computer resources for providing and using computer services without much cost, maintenance, security, and facing other issues.Let's learn more about the benefits of learning and AWS certification.
Is learning AWS beneficial for an IT fresher and why?
Big yes, there are innumerable benefits which can give the advantage of to an IT fresher by learning AWS as it holds more than one-third of the cloud computing market making it the market leader.It is not only best but various IT companies prefer it due to its extensive benefits.
Because of its extensive uses in the industry, there is a high demand for its management which can be done by any fresher and opens new options for them.It is also beneficial in getting a position in new businesses or startups. Because of high competition in other IT fields for fresher, it is the best option available.
Opportunities for fresher with AWS certification in the IT sector
AWS training can allow you to grab opportunities as an IT fresher as to get the job in an IT company they ask for experience.But if you know how to manage their data and AWS servers then they are open to freshers as well because of high demands. It's not that there are only a few companies but every single company requires AWS skilled person.
It can also help in strengthening your portfolio for high positions in the same field. One can easily switch and it does not even require much effort to learn about it.It will continue to grow in the future as it is in its initial phase and AWS certification gives you an edge here.
Is AWS certification mandatory?
AWS certification is the first step at beginning a career in AWS as a fresher. It is the best as well as highly demanded cloud computing certification.It gives you an edge at an entry-level position because you are both AWS certified and specialized.
It becomes easier to get into the position with AWS certification as they are considered to be well trained and equipped with expertise.
What are the best ways possible to get AWS certification?
There are plenty of AWS training options available out for anyone to get AWS certification for both online and offline. It would be better if people go for the best online AWS training as it will not only save one's time but money as well. There you will be trained for the exam with the best guidance.
You can easily choose between the certification they want which will show the timing and cost of course.Apart from this also allows them to communicate with experts easily at their place and practical sessions make it easier for them.