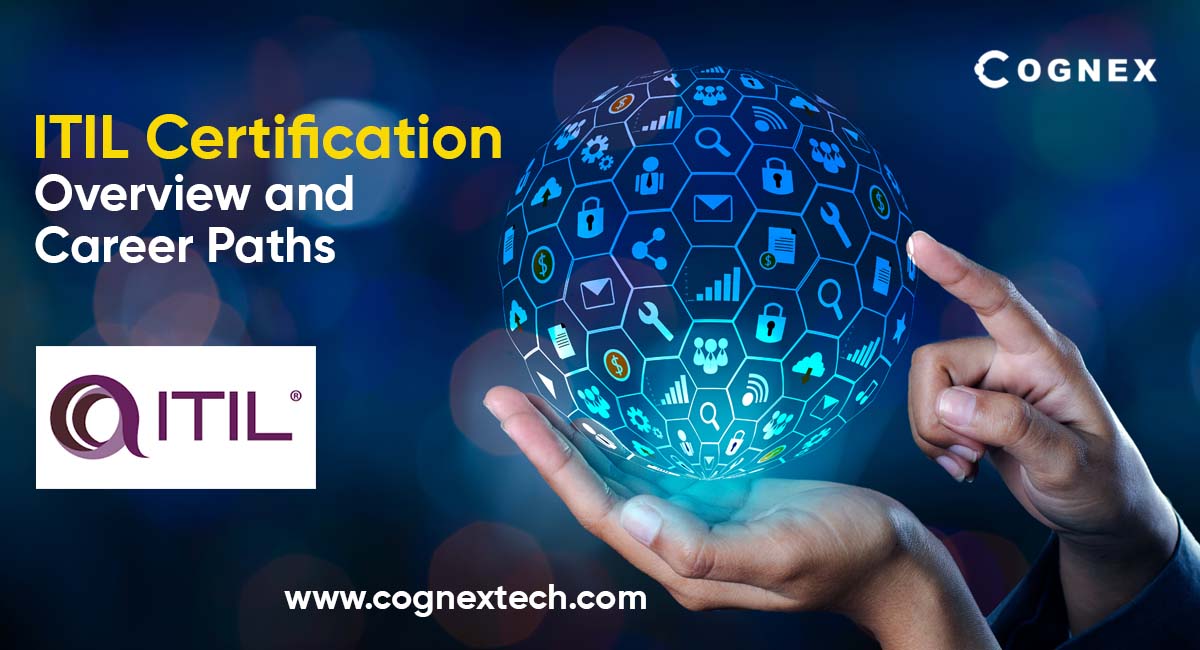 What Is ITIL Certification? Overview And Career Paths
What is ITIL?
Many companies use ITIL. It can also be adopted in many governmental, non-governmental, and educational sectors. It is also widely used in universities, schools, and a few learning platforms.
Many companies have used ITIL since the late 1990s, and the latest version was released in 2019. The answer to the question "Why should you choose ITIL Certification?" is that one can quickly get to know the entire lifecycle of the whole IT development scenario. ITIL-certified professionals analyze and work hard to meet the requirements of a perfect IT industry and match their expectations to deliver a valuable software solution. What is ITIL? is a question that needs a deeper view of the current industry.
ITIL certification is mainly used for business relationship management, demand analysis, service portfolio management, and service strategy management. ITIL certification is also role-based, which covers various specializations such as IT analyst, Asset Manager, IT Project Manager, Service Transition Operator, IT Service Operator, and Service Delivery Manager.
Why should you choose ITIL Certification?
ITIL is a globally recognized and highly standardized certification with which you can grab many job opportunities. This is so special and widely accepted because all ITIL-certified professionals only aim to reduce the cost and expenditure of a particular company. All the certified professionals get an opportunity to sharpen their skills and teach you to learn and implement ITIL across most technology platforms. The ITIL course is regularly updated; this will always be a golden opportunity for all freshers, as they won't be outdated. It teaches industry-required technologies like design thinking, innovative design, rapid development, and extreme programming development. It teaches many important software engineering concepts like risk management, organization checklists, rapid development models, cost management, make-or-buy decisions, etc. It also supports modular programming, where you can subdivide a complex scenario into smaller chunks and solve them optimally. The solution architecture of the professional will be much more acceptable if he has completed the ITIL certification. You can quickly meet the qualification requirements of top IT companies such as Wipro, Accenture, HCL, Ericsson, Nokia, Airtel, and other telecommunication industries.
Who can become an ITIL professional?
Professionals are interested in dealing with IT services, management professionals, and IT consultants in mid-level and high-level IT domains. Depending on the current position, they can develop the skills by choosing the next relevant technology to excel in their career.
What are the benefits of getting ITIL certification?
ITIL is highly role-oriented. The certification is categorized into different levels based on the candidate's proficiency. There are five certification levels: ITIL Foundation Level, ITIL Practitioner Level, ITIL Intermediate Level, ITIL Expert Level, and ITIL Master Level.
The certification series produces various topics such as service design, operation, transition, and capability modules. All of these are the best technology stacks that are trending nowadays. Since all these levels are interconnected, one can quickly sequentially pursue their interests. The ITIL framework is also great for developing service agreements and offerings. These parameters are the best answers to the question, "What are the benefits of getting ITIL certification?"

Conclusion:
The ITIL exam is conceptually easy to crack, and it is also an excellent choice for a user-friendly environment and practical technology applications. Once you complete the certification, you can achieve the master's title by attending an interview with the ILIT assessment panel. Once you have five years of experience in this field, you will be unbeatable by variations in technologies, and it will be an easy place for you to adapt.