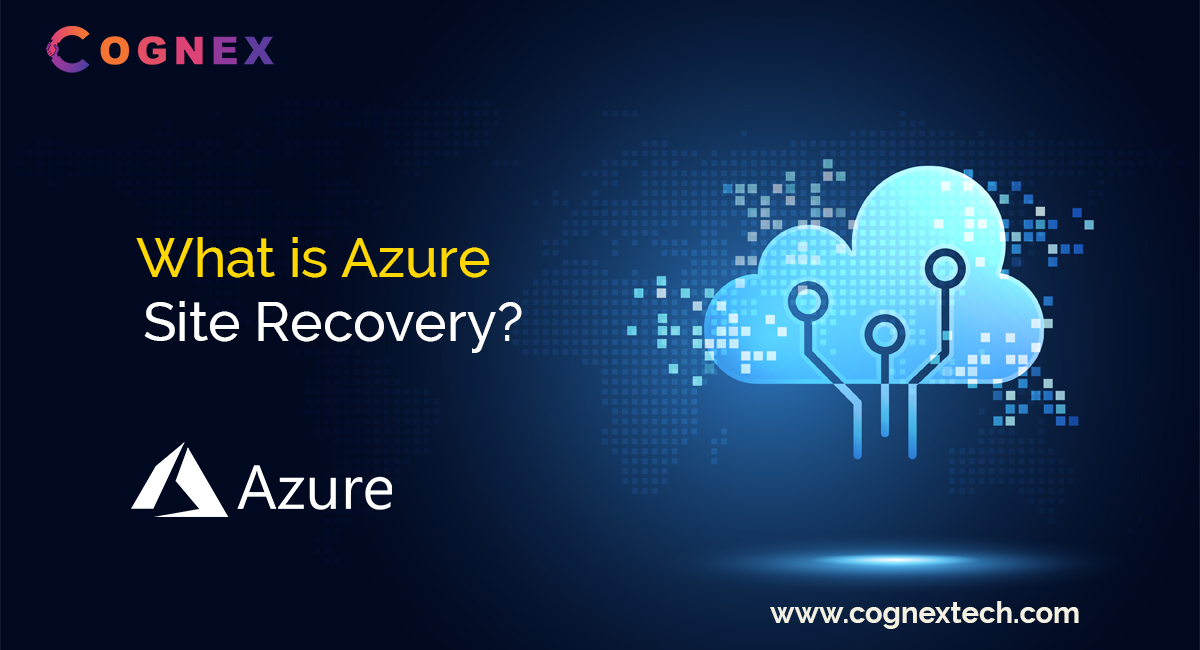 What Is Azure Site Recovery?
What is Azure Site Recovery?
No one-size-fits-all disaster recovery (DR) strategy works for everyone. Even though each firm has varied security requirements, DR is a need.
Too often, businesses believe their present systems are sufficient to protect them against significant events and that they will never need to recover from them. Lack of a solid DR strategy might have detrimental effects in a catastrophe or a damaged IT environment.
When Can Azure Site Recovery be used?
Microsoft Azure Site Recovery (ASR) is a fantastic choice if your business seeks a solid and affordable Disaster Recovery as a Service (DRaaS) solution.
Businesses may securely store and restore sensitive data in the cloud using ASR. By reducing costs and time while ensuring effective failover and failback capabilities in the case of a security attack, this solution enhances DR. Additionally, consumption can be scaled up or down fast and effectively if your company's goals or requirements alter.
What does Azure Site Recovery Provide, And Its Advantages?
Simplicity of Deployment
Implementing an efficient DR solution may be costly, difficult to build, and labor-intensive. The time-consuming and expensive needs of maintaining on-premises hardware are avoided by employing a cloud-based approach to recovery. Microsoft Azure Site Recovery is an easy method for individuals who wish to construct a DR site in a few hours rather than that many days of complex software and replication techniques.
Trustworthy Failover and Recovery
By sequencing the execution of multi-tier applications operating on several VMs, ASR allows you to build replication, failover, and recovery mechanisms to keep your applications running and reduce recovery concerns. For on-premises and virtual workloads, ASR offers recovery alternatives.
Microsoft claims that ASR's best-in-class Recovery Time Objective (RTO) can get your essential operations back anywhere between a few seconds and a few minutes. ASR's RTO for recovering more complicated applications is as small as 30 minutes.
Workloads would have been operational considerably quicker if failover to Azure had been in place, given our experience reacting to security breaches.
Budget-friendly
Businesses are said to incur expenditures related to IT outages of between $10,000 and $5 million every hour. Organizations may use ASR to design a controllable and affordable failover mechanism.

By avoiding the need to construct or manage an expensive backup data center, workload replication to Azure allows you to lower the cost of implementing, monitoring, patching, and maintaining an on-premises disaster recovery architecture. Long-term leases and pricey network connectivity are only a few of the expenses associated with these data centers.

ASR costs depend solely on usage, and there are no long-term commitments. Unlike costly secondary data centers, you will only be charged for your usage. Azure is a cost-effective alternative for enterprises looking to secure their data and operations using ASR for DR reasons because of its consumption-based pricing and scalability.
Availability
Accessibility is a must for every effective DR technology. Replication, recovery, and failover testing can be made using ASR from the Azure site. It enables a simple means of testing software and services during a DR exercise without affecting end users' or production workloads.

Through sequenced procedures that automatically execute during failover, ASR also lessens the complexity of the DR process. It implies that your data will be secure, available, and recoverable in the case of a security issue.
Comply with the law
ASR makes it simple to adhere to industry standards like ISO 27001 by allowing Site Recovery across different Azure regions. You may satisfy compliance standards by ensuring that all the information required to allow and manage replication and failover stays within the region's boundaries. ASR enables encryption-in-transit and encryption-at-rest if your data needs an additional degree of security for compliance-related reasons.

Companies in the modern digital environment cannot afford to utilize any business continuity technology, much alone ones that are obsolete or functioning poorly. Planned or unforeseen outages become far less devastating when you can rely on a disaster recovery strategy to safeguard your data and surroundings.

Azure Site Recovery can keep your organization operating in the case of a catastrophe. We may configure, provision, test, and define recovery time goals for ASR.