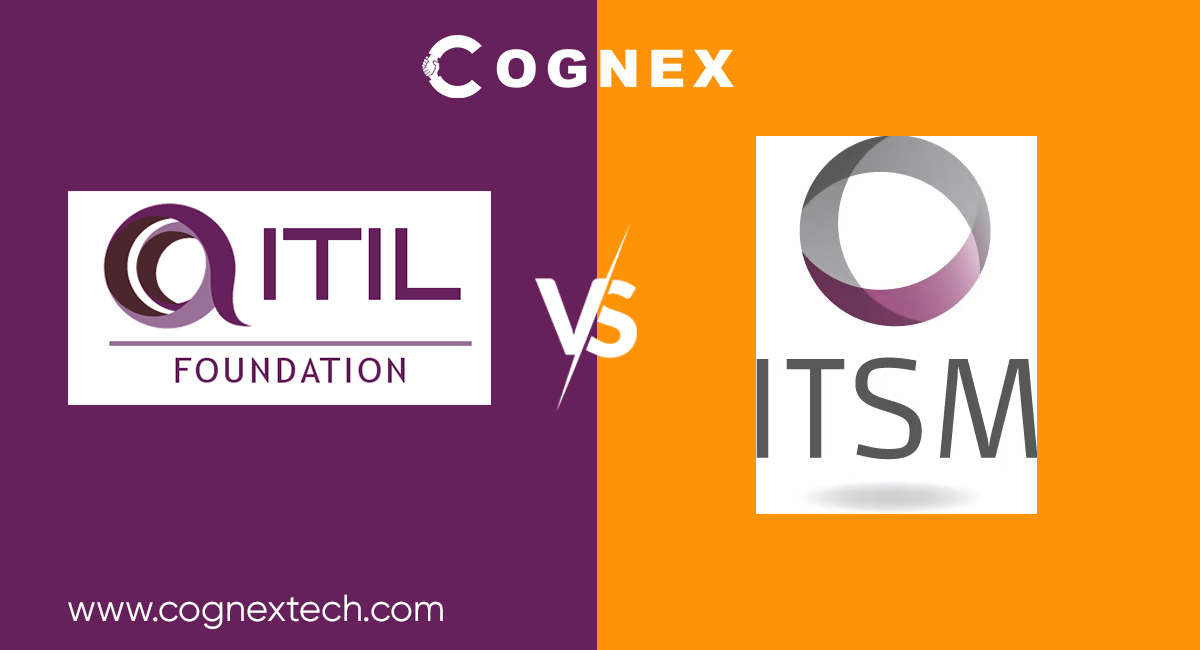 ITIL Vs ITSM: What's The Difference Between ITIL And ITSM?
What are ITSM and ITIL?
ITSM
IT Service Management is abbreviated as ITSM. ITSM mainly deals with delivering the quality software service that is much needed in the current scenario. ITSM tries to solve major and minor problems in the networks, telecommunication, and the predominant IT domain. ITSM is not only the hotspot for the IT domain but also serves as a tool for enterprise creation and management. As known already, the IT domain process is not a short-term process.
Components of ITSM
1. Database
2. Objects in the business domain
3. Engine or the current process engine
The benefits of ITSM are that it is very friendly for operations and performance and can also adapt to new software environmental changes. It also acts as the one-stop resource which will help you in the collective analysis of your business and the data organization.
ITIL
ITIL stands for Information technology Infrastructure Library, and it is widely known as the cover or the overview of the ITSM model. ITIL is also used for planning, delivering, and deploying software models. ITIL has versions such as ITIL v2 and ITIL v3. ITIL v2 is mainly used to form a uniform business software structure and monitor the development and delivery process. The ITIL v3 is mainly used for business process delivery and the improvisation of models built in the ITIL v2.
The benefits of ITIL are that it is very business oriented and can also support planning your budget. It provides a set of rules to support risk management and service failures.
The main relationship between ITSM and ITIL is that ITSM is used for planning, business outsourcing, and delivery of software systems. At the same time, ITIL is a set of theoretical modeling that guides the ITSM model. ITIL provides the best professional guidance to create and deploy software ITSM models.
ITSM vs. ITIL
The difference between ITIL and ITSM is that ITIL can be used to receive automatic changes and suggestions for business plans. In comparison, ITSM tells how to use tools and manage services in the IT platform. ITSM uses concepts such as sigma rules, DevOps and cloud, etc. ITIL only acts as the best platform which guides the ITSM model. ITSM frameworks mainly deal with COBIT, ITIL, eTOM, and TOGAF. And it is to be noted that ITIL is also one of the ITSM frameworks.
Conclusion
ITIL is the sub-domain of the ITSM. All companies should use any of these models to leverage their businesses.