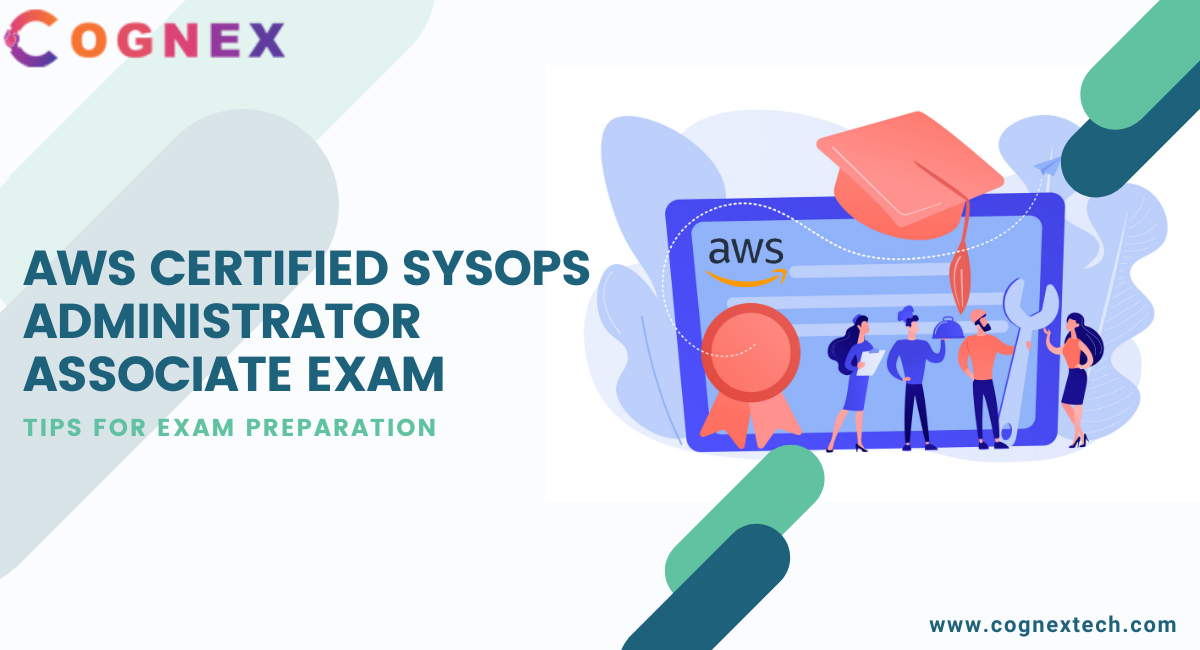 How To Prepare For The AWS Certified SysOps Administrator Associate Exam?
Being in the field of cloud computing for more than a decade, Amazon has carved a strong footprint in the industry. With more and more companies migrating towards digital space and the usage of cloud services in the IT industry surging to new levels, there is also a rise in demand for cloud practitioners and cloud computing professionals across the world. Beyond being demanded more, it is also a sustainable and promising career for young minds as it is one of the highest-paid jobs. This has increased the value of AWS certification, and it has become a must-have for anyone aspiring to pursue a career in cloud computing.
AWS Certified SysOps Administrator- Associate Certification Exam
AWS Certified SysOps Administrator- Associate certification exam is conducted to validate and authenticate the skills of professionals aspiring to take up the role of system administrator or operations management. The exam tests their ability to deploy, manage and operate AWS systems of different levels. It is often said that this exam is quite the toughest among the 3 associate-level exams. Because companies are increasingly adopting cloud computing systems, engineers and professionals who can handle operations and solve associated problems are demanded more. The blog talks more about- How to pass AWS SysOps Admin Certification exam?
Take up an AWS training course
Candidates aspiring to acquire an AWS SysOps Admin Certification can take up AWS training courses available in the market after analyzing their credibility, success rates, and other factors like flexibility in timings, the cost-effectiveness of the training course, level of customization, and degree of professionalism and expertise. You can choose to check Cognex Technologies, for we have been in the field of coaching for over a decade and we have experts who know the in and out of AWS certification exams.
Build an overview from the AWS website
Visiting and learning the intricate details of the AWS SysOps Admin certification is the foremost thing a candidate should do after deciding to take up the exam. You can check for the type of questions asked, evaluation mechanisms, testimonials, duration of the exam, etc. From the Amazon website, you can choose to buy the official study guide if you may require it. You can also learn more from the Cognex Tech blogs and AWS training pages, or talk to our AWS training experts to clarify your doubts and queries.
Prepare a comprehensive plan
Once you are aware of the exam intricacies, the next step is to build a systematic plan with strategies and tactics to ace the exam. Take the blueprint of the exam. This would give you an overall picture of the number of questions asked in the exam, weightage assigned to each topic, white papers, etc. Whitepapers are those documents provided by Amazon with details of the Amazon services and most often, the exam questions are based on the same. On the whole, you may have to answer 70-80 Multiple answers or Multiple choice questions in 130 minutes of duration and the passing score varies every year.
Take up practice tests
Once you have taken up the training courses and have acquired some basic knowledge in AWS services, take a mock exam to assess your knowledge level. You get an opportunity to identify strengths and weaknesses and to tweak your learning strategy wherever needed. Taking up more mock exams enhances your ability to answer more questions and improves your time management skills. At Cognex Tech, we conduct mock exams and online tests after completion of different levels and help our candidates understand where they stand by in the real exam scenario.